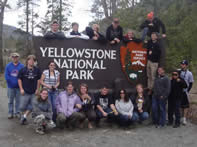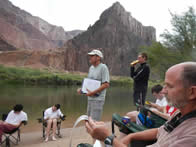 Interested in learning about the Earth and exploring local geology? Check out this flyer for info on GEO 101: Physical Geology!"!
"Geology is interesting as a pure science, and I believe that everyone can gain pleasure from learning about it. But there's more to geology than that, because rocks really are money. What I mean is that civilization rests on rocks:
From iron to groundwater, from cut stone to road metal, society relies on a good supply of Earth products.
The bigger the structure—bridge, landfill, power plant—the more we need to know about the ground to build it on.
Everything we eat and drink and much of what we wear comes from soil, a thin biogeochemical layer of incredible complexity.
Protection against geologic hazards, ranging from landslides to earthquakes, acid rain, volcanism, tsunamis and climate change, depends on our understanding of them."
Andrew Alden, http://geology.about.com