MCC News
Regional Workforce Forum to Address the Challenges of the Middle-Skills Gaps in STEM (11/15/2017)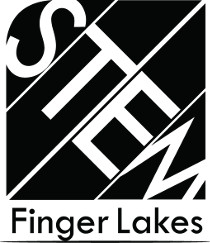 WHAT:
A persistent gap exists between the skills people have and the skills the labor market needs, impacting the Greater Rochester/Finger Lakes regional economic growth and individual economic well-being. The "Regional Forum on the Challenge of the Middle Skills Gap" will convene representatives of K-12, higher education, community organizations, businesses and policymakers to develop an action plan aimed at filling current and future positions in science, technology, engineering and math (STEM) fields and ultimately bridging the middle-skills gaps.
The event is presented by the Finger Lakes STEM Hub and hosted by Monroe Community College.
The State University of New York's Empire State STEM Learning Network has received a grant from the Battelle organization to convene these groups to address the middle-skills gap. The Business Council of New York State is partnering in this initiative. The event is one of several forums being conducted by regional STEM Hubs across New York state to create action items that will advance our future workforce and ultimately fill the skills gaps.
WHERE:
Warshof Conference Center, R. Thomas Flynn Campus Center on MCC's Brighton Campus, 1000 E. Henrietta Road
WHEN:
8 a.m. to noon Thursday, Nov. 16
DETAILS:
The Hubs are regional networks of individuals from schools, colleges, businesses and community organizations that serve as catalysts for collaboration among diverse partners to promote STEM education and career exploration. The Finger Lakes STEM Hub region includes Genesee, Livingston, Monroe, Ontario, Orleans, Seneca, Wayne, Wyoming and Yates counties.
Program agenda:

-- Opening remarks: Joe Marinelli, Director, Finger Lakes STEM Hub
Jill Lansing, Assistant Vice Chancellor and Director of Education Pipeline initiatives, who will speak about SUNY pipeline initiative and the grant

Amber Mooney, Manager of Government Affairs, Business Council of New York State


-- Keynote speaker: "The Middle-Skills Gap: What is it? How is it Measured? What are Some Strategies to Address it?" by Todd Oldham, Vice President, MCC's Economic Development and Innovative Workforce Services division
-- Panel discussion on promising and successful partnerships by representatives from Optimax Systems, Eastman Business Park, Finger Lakes Community College, and the Finger Lakes STEM Hub
-- Roundtable conversation by all event attendees to identify other partnerships and explore and identify new interventions
Media Contact:
Hency Yuen-Eng
Marketing and Community Relations
585-292-3063
hyuen-eng@monroecc.edu