MCC News
Top Stories
MCC Board of Trustees Meeting
(07/25/2016)
Monroe Community College Board of Trustees August 2016 Schedule of Meetings Board of Trustees Meeting Monday, August 8, 2016, 4:00 p.m. This meeting will be held in the R. Thomas Flynn Campus Center, Warshof Conference Center, Monroe B at the College's Brighton Campus, 1000 East Henrietta Road. (The meeting may enter into an Executive Session.) Editor's Note: Parking is available in Lot V – Visitors Lot at the front of the campus. For further information concerning Board of Trust...
Lewis Tree Service Contributes $100K to the MCC Foundation
(07/15/2016)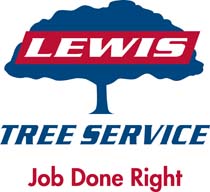 This press release was issued by Lewis Tree Service on July 14, 2016. Lewis Tree Service has pledged $100,000 to the Monroe Community College Foundation to help college students facing financial challenges achieve their educational goals. The Lewis Tree donation will be distributed over the next four years and is intended to meet both the immediate and long-term scholarship needs of Monroe Community College students. Beginning this fall, the Lewis Tree Service Scholarship will benefit Class of ...
Recent News
Business Leader Michael Krupnicki '85 Joins MCC Foundation Board
(07/08/2016)
MCC Corporate College Launches Etsy Craft Entrepreneurship Program (06/22/2016)
2,255 Named to MCC Dean's List (06/21/2016)
Monroe Community College Board of Trustees Meeting, June 29, 2016 (06/15/2016)
Monroe Community College to Lead OER Initiative in NYS (06/14/2016)
Marketing and Community Relations
Brighton Campus
Building 1, Room 313
Monroe Community College
1000 E. Henrietta Rd.
Rochester, NY 14623-5780

| | |
| --- | --- |
| Phone: | .585.292.3015 |
| Fax: | 585.292.3060 |