MCC News
Top Stories
MCC Corporate College Launches Etsy Craft Entrepreneurship Program
(06/22/2016)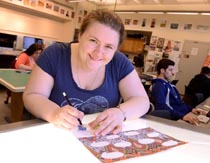 Hobbyists and creative entrepreneurs looking to sell products online in local and global markets will benefit from a new, six-part Etsy Craft Entrepreneurship™ Program offered by MCC Corporate College. Starting in July, the program provides hands-on education to help individuals learn best practices for establishing and running their own "Etsy shop," including business and ecommerce skills. The Craft Entrepreneurship Program was launched at MCC Corporate College with a gift from StoreMart.co...
2,255 Named to MCC Dean's List
(06/21/2016)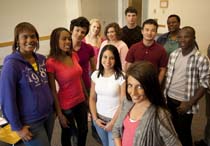 Monroe Community College congratulates the 2,255 students who were named to the Dean's List for the spring 2016 semester. Dean's list students are full- and part-time students who have earned a 3.5 grade point average or better. All are residents of New York state unless otherwise noted. Names are listed alphabetically by last name in the attachment....
Recent News
Monroe Community College Board of Trustees Meeting, June 29, 2016
(06/15/2016)
Monroe Community College to Lead OER Initiative in NYS (06/14/2016)
USDA Summer Food Service Program Ensures Children, Students Don't Go Hungry (06/09/2016)
Carballada Scholarship Puts City Kindergarteners on the Path to MCC (06/02/2016)
Free Session on Small Unmanned Aerial Systems Scheduled for Thursday (05/23/2016)
Marketing and Community Relations
Brighton Campus
Building 1, Room 313
Monroe Community College
1000 E. Henrietta Rd.
Rochester, NY 14623-5780

| | |
| --- | --- |
| Phone: | .585.292.3015 |
| Fax: | 585.292.3060 |