MCC News
Top Stories
MCC Hosts "Women to Women" A Conversation about Fitting College into Real Life
(10/19/2016)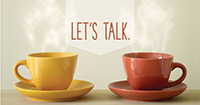 MCC Hosts "Women to Women" A Conversation about Fitting College into Real Life WHAT: A special Monroe Community College event for women curious about starting or returning to college. WHERE: Forum, R. Thomas Flynn Campus Center, MCC's Brighton Campus, 1000 East Henrietta Road WHEN: 6 p.m. – 7:30 p.m. Wednesday, Oct. 26 DETAILS: Join us for coffee and conversation at this women-only event, hosted by three MCC professional women who understand the challenges of school-life balance, paying fo...
MCC Students Explore Holocaust History through "Finding Kalman"
(10/19/2016)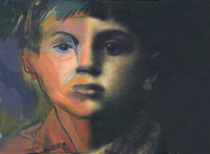 Annual Kristallnacht program features a screening of "Finding Kalman" and a discussion with filmmakers According to the United States Holocaust Memorial Museum, more than a 1.5 million children were killed during the Holocaust. One of those children was Kalman Huberman. The story of how Huberman's family kept his memory alive and expressed their loss through painting and storytelling is the focus of the documentary "Finding Kalman." The Holocaust, Genocide, and Human Rights Project will scre...
Recent News
Forum to Convene Businesses, Academia, Community Groups to Address Middle-Skills Workforce Needs
(10/10/2016)
New Course Prepares Unmanned Aircraft Operators Seeking Required FAA Certification (10/06/2016)
Area Residents Embrace Entrepreneurship with Brighton Couple's Financial Support (10/05/2016)
Dental Hygiene Appointments Available at MCC Clinic (10/05/2016)
MCC Foundation Executive Director Diane Shoger to Retire (09/29/2016)
Marketing and Community Relations
Brighton Campus
Building 1, Room 313
Monroe Community College
1000 E. Henrietta Rd.
Rochester, NY 14623-5780

| | |
| --- | --- |
| Phone: | .585.292.3015 |
| Fax: | 585.292.3060 |