The MCC Bookstore
General Information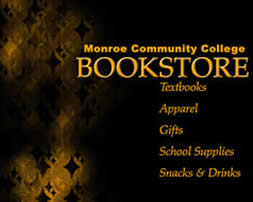 Textbooks, course materials, supplies, as well as MCC Apparel and Gifts are now available online! If you need help, please email the bookstore.
We remain open on the 2nd Floor of the Brighton Campus.
Monday-Thursday: 9:00am-5:00pm
Friday: 9:00am-4:00pm
Buyback is May 10-14, 2021 in the Campus Center Atrium.
Textbook Rentals are due by the end of the day on May 13.
Summer textbook ordering is now open on our website!
Please check your MCC Email for details.
Remember:
Do your COVID-19 Assessment.
Wear a mask, maintain 6ft between other customers and employees.
There is only one entrance to the campus – Bldg. 1
You must have your Photo ID.
Only MCC Students may enter the campus.