Classroom Presentations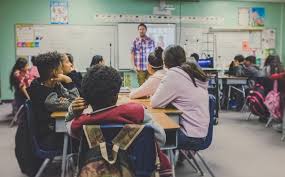 We'd be happy to come into your classroom...
or you can bring your class to us.
To schedule a class presentation with one of the members of Career Services, please fill out a Presentation Request Form and send it to Sherry Sweet, Career Services, 3-108.
In order to view and print this form, you must have the Adobe® Acrobat® Reader installed on your computer. The reader is free and can be downloaded from the Adobe® Web site.
Career Services staff facilitates class and group presentations on such topics as:
Career Services Overview
The Career Library Orientation
Career Exploration/Careers in...
Resume Writing: Preparing an Effective Resume & Cover Letter
Job Search Strategies: How to Find the Job You Want
Interviewing Skills: How to Make the Best Impression
Interviewing Skills and Mock Interviews
For questions regarding classroom presentations, please call x-2248 or e-mail us at: facultyservices@monroecc.edu.