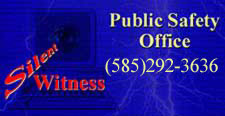 To immediately report a crime
in progress, call 292-2911.
Call the Tip Line at 292-3636
if you do not want to report via the web.
If you see crime or suspicious activities occurring on campus and you would like to anonymously report it, please fill out the form below.
ALL INFORMATION WILL BE KEPT CONFIDENTIAL !!!