Student Services
Welcome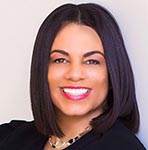 The Division for Student Services strives to offer services that combine learning and student life. We believe that the college experience assists in the transformation and development of a student's quest for learning, career expectations, life goals, cultural understanding, personal growth and future vision. Student Services is committed to the business of helping students develop and build character that encourages them not only to believe in themselves, but to strive to be distinguished members of our community.
View the College's Notice of Non-Discrimination.
Now Hiring on the Downtown Campus
The Downtown Campus Student Services Center will be hiring student workers for the fall semester. We are looking for students interested in the Office Assistant position.
The Office Assistant is a critical role for the Student Services Center, located on the 3rd floor. You will be the first point of contact for visitors coming into the center and perform a number of duties to assist the staff in running the center. The job description is attached.
If you are interested, please complete the Downtown Campus Employment Application. To be eligible, you must be:
In good academic standing
Take the majority of your classes Downtown
Eligible for Federal Work study
Location & Contacts
Brighton Campus
Building 2, Room 460
(Leroy V. Good Library)
M - F 8:45am - 4:45pm
(585) 292-2052
studentservices@monroecc.edu
Downtown Campus
321 State Street
Rochester, NY 14608
Student Engagement Center
3rd Floor, Suite 310
M-F 8:45am - 4:45pm
(585) 685-6002