Keynote, Speakers & Panel Discussion
Keynote Speaker - Dr. Stephanie Evans
Dr. Stephanie Y. Evans is Professor and Chair of the Department of African American Studies, Africana Women's Studies, and History (AWH) at Clark Atlanta University. Her research interest in "creative survival" includes work on health, education, religion, and music. She is author of two books: Black Passports: Travel Memoirs as a Tool for Youth Empowerment (2014) and Black Women in the Ivory Tower, 1850-1954: An Intellectual History (2007) as well as lead co-editor of three books, Black Women and Social Justice Education (SUNY, 2019), Black Women's Mental Health: Balancing Strength and Vulnerability (SUNY Press, 2017), African Americans and Community Engagement in Higher Education (2009). She has several projects in progress, including Chair at the Table: Black Women Department Chairs on Academic Service, Leadership, and Balance as well as Black Women's Music Therapy: Theory, Practice, and Professions (in progress). Returning to her youth musical theater background, Evans is also working on a book about and mental health in Black women's music memoirs. Her feminist-womanist work defines literary mentoring and her work on inner peace and healing are practical outgrowths of her research on Dr. Anna Julia Cooper's human rights legacy.

In 2015, Dr. Evans edited Phylon: Review of Race and Culture, reviving the journal founded by W. E. B. Du Bois at Clark Atlanta University. She also has co-edited Africana Studies at the Graduate Level: A Twenty-first Century Perspective, a special issue of the Western Journal of Black Studies and published in journals including Peace Studies Journal, Frontiers: The Interdisciplinary Journal of Study Abroad, Feminist Teacher, Florida Historical Quarterly, and African American Research Perspectives. In addition to traditional publications, Evans curates several of her own websites for various digital humanities projects, including CAUDuBoisLegacy.net, AfricanaMemoirs.net, and BlackWomensInnerPeace.net.

Prior to CAU, Dr. Evans served as Director of African American Studies of Women's Studies at the University of Florida. She was awarded the UF Colonel Allan R. and Margaret G. Crow Term Professor for the College of Liberal Arts and Sciences, 2010-11. Evans has conducted research at University of Dar es Salaam in Tanzania, Howard University's Moorland-Spingarn Research Center in Washington D.C. and through the University of Florida's Paris Research Center in Paris, France. She has presented her work in many locations, from California to Cambridge, England.

In May 2003, Stephanie Evans received her Ph.D. in African American Studies with a concentration in History and Politics from the University of Massachusetts, Amherst and in May 2002 earned a Master's Degree in the same field. Also in 2002, she completed the Graduate Certificate Program in Advanced Feminist Studies. Dr. Evans's main research interest is Black women's intellectual and educational history in the United States. In her dissertation, "Living Legacies: Black Women, Educational Philosophies, and Community Service, 1865-1965," she considered the educational ideas of four African American women educators: Fanny Jackson Coppin, Anna Julia Cooper, Mary McLeod Bethune, and Septima Clark. She has published foundational texts analyzing the past, present and future of graduate training in Africana Studies.
Panelist
Dr. Stephanie Geter is a licensed psychologist actively working to develop and improve the growing environment for children and home lives for families in Rochester, NY, especially those from diverse communities. In her professional choices, volunteer work, and in her personal life, she finds ways to help youth and families use the best strategies to promote healthy childhood and family experiences. She specializes in treatment of children and adults with trauma, mood disorder/depression, anxiety, relationship and family issues, bridal counseling, as well as working with individuals with diverse backgrounds. Dr. Geter works in a variety of modalities including individual, couples, family and play therapies.
Panelist
Ms. Melanie Funchess is currently employed by the Mental Health Association where she serves as the Director of Community Engagement. Ms. Funchess has served as an advocate for families and youth for many years and has worked extensively in the areas of family engagement and empowerment as well as community building. She presents, trains, and consults locally and nationally in the areas of cultural competence, family engagement, community partnership building, racial trauma and healing, and mental health in communities of color. Her two decades of work experience also include the areas of Education, Developmental Disabilities, and Community Health. She also served as a School Board Commissioner for the Rochester Board of Education.
Ms. Funchess is involved in several national and community based coalitions and organizations such as The Child, Adolescent, and Family Branch Council for the Substance Abuse Mental Health Services Administration (SAMHSA) ,The National Network to End Disparities in Behavioral Healthcare (NNED), the African American Leadership Development Program (AALDP), African American Health Coalition (AAHC), Black Women's Leadership Forum (BWLF), Greater Rochester Parent Leadership Training Institute (PLTI), the Community Task Force for School Climate (CTF), the Roc The Future Parent Engagement Community Action Network (PECAN) the Mental Health Promotion Task Force, and the Neighborhood Consortium for Youth Justice. She is a founding member of the Coalition for the Beloved Community. The Coalition's mission is to serve as a "countywide movement to build a culture of peace; grounded in dignity and fed by hope".
She is a devoted wife and mother of four children (two boys and two girls) three of whom experience mental/emotional challenges. Her mission is to use her knowledge of systems and communities to create opportunities for youth and families to be empowered and successful and to break down the walls that separate us and build bridges to unite us as one community where every child is our own, we have front porch neighborhoods, and we use language that respects everyone.
Panelist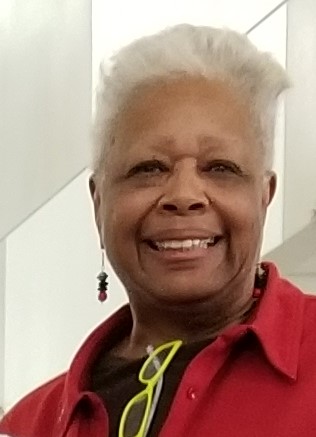 Peggy Harvey-Lee was born in New Jersey; received her BS from Rider University and later her MS from SUNY Brockport. She taught junior high school for two years then moved to San Francisco and worked as an administrator/recruiter for the University of California, San Francisco Medical Center. While there, she was awarded a Washington Intern in Education Fellowship in Washington, DC and was given a sabbatical to work as a program officer at the Fund for Improvement of Postsecondary Education (FIPSE). Later, she moved back to the east coast where she worked for the American Medical Student Association directing the national Health Careers Opportunity Program grant while living in Chantilly, VA.
Peggy moved to Rochester and held various student service positions at Monroe Community College; she was on the original transition team that built the Damon City Campus and worked there for 8 years. Her next professional move took her to the University of California, Irvine for five years, where she was the Director of Admissions for their medical school. She then transitioned to Thomas Nelson Community College in Williamsburg, VA where she was the Dean of Student Success for four years, helping to develop their new, emerging campus. Peggy returned to Monroe Community College in 2008 as the Director of Counseling, Advising and Veteran Services. She is presently is the Director of Community Engagement and the Single Stop Program at MCC. She coordinates/connects students to various internal/external resources to meet a student's need to be successful in persisting and graduating from college.
Panelist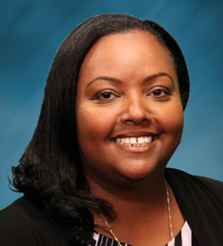 Ruth B. Turner, LCSW, manifested a calling for the field of social work and education at an early age. In many respects it can be called her life's work. Currently she serves as the Chief of Student Support Services and Social Emotional Learning with the Rochester City School District. Both in her work with the District and the greater Rochester community at large she is known as an advocate for the underprivileged, marginalized, and oppressed. As an agent of social justice and practitioner of Restorative Practices she tirelessly works to bring diverse communities together to facilitate growth and positive change in our region. She is the project director of RCSD RocMBK, working with local agencies, community partners, and educators to change the narrative for Boy and Young men of Color.

She has worked with the faith community, incarcerated populations, colleges, private institutions, as well as national and international agencies. Her efforts have been noted in her work as a social work trainer with the Center for Development of Human Service, as a professor with the College at Brockport and Nazareth College, and as Director of Foster Care and Adoption with the Urban League of Rochester. Mrs. Turner, an Eritrean by birth, came to the United States as a political refugee in the early 1980's. She has called Rochester, NY home for the last two-and-a-half decades, where she resides with her husband William and three children John, Lydia, and Ava.
Panelist
Brockport Central School District Superintendent Dr. Lesli C. Myers-Small has dedicated her life to the pursuit of high quality education.
Dr. Myers-Small received her bachelor's degree in psychology and her master's degree in counseling and human development, both from the University of Rochester. She continued her educational journey by earning a master's degree in Urban Educational Administration and her Doctorate of Education in Executive Leadership from Saint John Fisher College.
Throughout her career, Dr. Myers-Small has made a tremendous impact on the field of education. She was the first African American president of the New York State School Counselor Association. She also testified before the United States Congress. It was her testimony, in part, that resulted in a spending bill for Fiscal Year 2008 that included the largest increase (77.5 percent) ever to the Elementary and Secondary School Counseling Program.
Dr. Myers-Small has received many prestigious honors that reflect her dedication to education and the community, including the Breakthru Magazine Empowering Award, NYS Women of Distinction Award, Rochester Business Journal 40 Under 40, Saint John Fisher Distinguished Alumni Award, Urban League of Rochester Educator Award and Western New York School Counselors Consortium Lifetime Achievement Award. Additionally, she was named a 2016 Athena Award finalist.
Being an esteemed writer throughout her tenure in the field of education, her work has been published journals, articles and books. Dr. Myers-Small made her debut as a book author in 2018, with the publication of "Life's Leadership Lessons." The book is a collection of reflections, stories and experiences that are applicable to all areas of personal and professional leadership.
Dr. Myers-Small has designed and conducted workshops and presentations to elementary and secondary students, undergraduate and graduate students, varied educators and many others at the local, regional and national levels. She presented at the 2017 TedxROCHESTER event. Her style is humorous, straightforward and sincere, and she encourages people of all ages and backgrounds to creatively use their abilities and talents to serve others.
Dr. Myers-Small is passionate about her professional work and volunteerism. She looks forward to several years of continued service to teachers, students, parents and administrators.
Conference Speaker - Sadie Fischer
Sady Fischer is a dynamic, highly sought after Queer, feminist, Latina speaker who is known for her energy and passion around social justice issues.
As a result of her own intersecting identities, she has a strong passion for women, Latinx and LGBTQ+ issues. She works as a Freelance Speaker and facilitates workshops to diverse audiences on issues related to unconscious bias, privilege, race, gender identity and sexual orientation. Sady has had the honor of presenting at various conferences such as the Upstate Latino Summit, the Latino/Hispanic Health Equity Initiative Statewide Symposium; the YWCA's Stand Against Racism Conference and at several Diversity Conferences (most recently at The University of Rochester, The College at Brockport, and Monroe Community College).
In addition to her freelance work, Sady is a Master Facilitator with NCBI Rochester, Inc.; a Contracted Trainer with the Out Alliance's LGBTQ Academy; and was a Person2Person Facilitator with the YWCA's Racial Equity Program.
Sady holds a Bachelor's in Gender Studies from Empire State College and is a Certified Diversity Professional through the Institute for Diversity Certification. She is the Director of Inclusion, Diversity & Equity at Excellus BlueCross BlueShield, where she has brought her 16 years of social justice experience to the corporate world.
Sady volunteers her time with many community initiatives. Some recent roles include serving as the first and current Chair of the Pride Leadership Development Program Executive Steering Committee; member of the Latino Leadership Development Program Executive Steering Committee; an LGBTQ+ Community Representative on the University of Rochester Medical Center's Community Advisory Council; 2017 Member of the Women's Foundation of Genesee Valley Grant Making Committee; 2016/2017 Co-Chair of FR=EE's Summit on Race Education Committee; Member of Latinas Unidas and 2016 Co-Chair of their Soy Unica! Soy Latina! Rally, and a Board Member of the Out Alliance.
She is a 2017 Dale Carnegie "Highest Award for Achievement" and "Outstanding Performance" Award Recipient; 2017 Leadership Rochester Alumna and Class Representative; the 2016 Recipient of Latinas Unidas "Reconocimiento Volunteer Service" Award; a 2013 Democrat & Chronicle's "Woman to Watch"; a 2009 "Latina to Watch" in La Voz; and the 2008 Recipient of the NYS Commissioner's "Distinguished Service Award" for her work around HIV/AIDS.
When she's not trying to shift perceptions and challenge the status quo, you can find her spending quality time with her family: her life partner, Leslie, and their 3 boys. "They're my pride and joy, and motivate me to make a difference in the world!"
Panelists
Dr. Lesli Myers-Small, Superintendent, Brockport School District
Ruth Turner, Chief of Student Support Services & Social Emotional Learning, Rochester City School District
Dr. Stephanie Geter, Clinical Psychologist, New Beginnings Psychological Services
Peggy Harvey Lee, Director of Community Engagement and Single Stop, Monroe Community College
Melanie Funchess, Director of Community Engagement, Mental Health Association