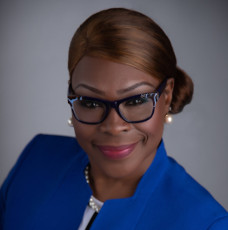 DeAnna R. Burt-Nanna, Ph.D.
DeAnna R. Burt-Nanna, Ph.D., (she/her) is president of Monroe Community College. She has more than two decades of experience in higher education, having served in various roles within college and university systems including as faculty member, department chair, dean, system department coordinator, and vice president of student and academic affairs. Her leadership has advanced strategic priorities in support of student success, operational efficiency, and organizational culture change. She is a staunch advocate for diversity, equity and inclusion, educational access and attainment, philanthropy, and workforce development at local, state, and national levels. She has also held various positions within the computer information systems industry in the private sector. She holds a doctoral degree in educational leadership, a master's in business administration, and a bachelor's in computer information systems, all from Western Michigan University.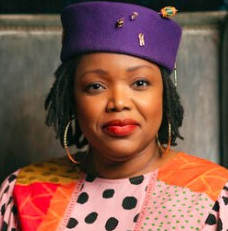 Cathleen Antoine-Abiala
Cathleen Antoine-Abiala (she/her) is an equity coach and consultant for New York University's Center for Strategic Solutions, leading numerous projects on culturally responsive education and fostering critical consciousness. She serves as an instructor in the Critically Conscious Educators Rising Series and as a lead coach for the Culturally Responsive Environments Attaining Transformative Equitable Solutions Program. Cathleen is a New York City educator with over 15 years' experience as a classroom practitioner. Her classroom instruction primarily focused on English Language Arts, but she has incorporated the arts and social activism in her pedagogy. Partnering and collaborating with institutions such as Weeksville Heritage Center, the Center for Black Literature at Medgar Evers College and Urban Word, she recognizes the vital role that creative expression plays in learning and as a part of culturally responsive practice. She holds a master's degree in sociology of education from Teachers College at Columbia University.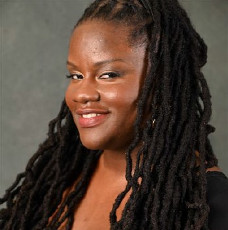 Nakeeba A. Wauchope
Nakeeba A. Wauchope (she/her) is an equity coach and consultant for New York University's Center for Strategic Solutions. She has expertise in providing training, coaching, support, and professional development in the areas of decoding racial literacy, critical consciousness, culturally responsive and sustaining education, implicit bias, civic engagement, and dismantling systems of inequity. She has designed and created curricula and multifaceted assessments for numerous organizations in New York City, throughout the United States, and internationally. Nakeeba's experience also includes curriculum research in culturally responsive pedagogy, restorative justice practices, social-emotional competencies, music and movements (soundtrack for social justice), sports and ethics in American culture, and hip-hop pedagogy. A former educator for over 12 years with the New York City Department of Education, she holds master's degrees from Adelphi University and Brooklyn College.