Speakers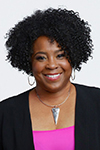 Sonya Allen is the owner of Sonya Allen Interiors, a commercial and residential interior design business specializing in functional, visually pleasing, and impactful spaces. Her projects range from commercial design services and project management, to high-end residential new-build and space redesign services. Sonya decided to leave the corporate arena after 17 years, including serving as Xerox's vice president of human resources, and became an entrepreneur. An engaged community leader, Sonya earned her bachelor's degree from Old Dominion University in Norfolk Virginia, and honed her design craft studying at New York School of Interior Design, Maramount University and George Washington University.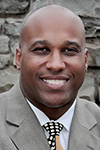 David Dey is a presenter, author and one of the nation's foremost experts in the research and application of social entrepreneurship. As CEO of the Institute of Social Entrepreneurship, he helps entrepreneurs develop the skills and knowledge needed to build successful businesses or ventures through consulting, training programs and ongoing workshops. His expertise includes program design, securing resources, managing and growing new and existing businesses/ventures, and community and economic development. David has a bachelor's degree from Delaware State University and a master's degree from Roberts Wesleyan College.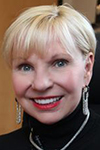 Lauren Dixon began her career as a news broadcaster and still considers herself a storyteller. Since founding Dixon Schwabl, a full-service marketing agency, 30+ years ago, she has led by inspiration and example. Always accessible to clients, Lauren is a hands-on executive dedicated to fostering a great workplace culture that enables people to do their best. Under her leadership, Dixon Schwabl has grown into one of Upstate New York's largest ad agencies, landed on the Great Place to Work® list for 13 consecutive years as one of the 25 Best Workplaces, and won national recognition from Fortune magazine as the nation's #1 place to work in advertising and marketing.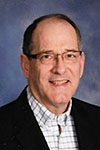 John McDermott is the director of financial services for Venture Jobs Foundation, a local non-profit that provides financing for small businesses to create jobs in low income neighborhoods. John is also a volunteer for SCORE which provides business mentoring for leaders of small businesses. Over the years, John led a number of small companies, including profit and non-profit entities. He also has extensive experience in international business, having lived and worked in the Middle East, Africa and Europe for almost 18 years.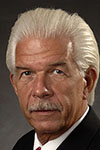 Jan Pisanczyn has served as the director of the SUNY Brockport/Rochester New York State Small Business Development Center since 1999. He is a certified business advisor who has counseled over 1,500 clients. His experience includes serving as an investment advisor and owning and operating a wholesale/retail produce business at Buffalo Broadway Market. Jan shares his experiences and advice speaking before various groups and via TV and radio programs. He is affiliated with the U.S. Small Business Administration District II, Finger Lakes Regional Economic Development Council, Western New York Area Managers among others. A lifelong resident of Western New York, Jan earned his bachelor's degree in economics from the State University College at Buffalo.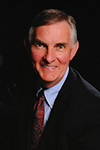 Arthur H. Roberts is a recognized senior executive with a proven track record of experience as a strategic business partner of corporate teams leading global organizations. He achieved a distinguished career within human resources and general management during nearly 40 years with Eastman Kodak Company where he held a series of successive leadership positions. Arthur utilizes his strong business background to lead the Greater Rochester Chapter of SCORE. This national volunteer organization dedicated to advising and mentoring America's small businesses provides him the opportunity to use his extensive experience managing and leading organizational change to help build a strong small business community.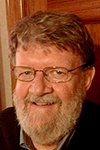 Hubert Van Tol is the senior director for economic development at PathStone Corporation, based in Rochester. In that role, he is the president of the PathStone Enterprise Center which is PathStone's Community Development Financial Institution affiliate. The Enterprise Center originates and services micro loans, small business loans and second mortgage loans such as closing cost loans and home repair loans for borrowers who are unable to get credit elsewhere. Hubert is a long-time member of the National Community Reinvestment Coalition board who leads various initiative. He also serves on KeyBank's national advisory council for its recently developed 2017 National Community Benefits Plan. He has been active on Community Reinvestment Act issues.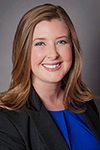 Amy Ventura is a research analyst for the City of Rochester. Within the Mayor's Office of Innovation and Strategic Initiatives, Amy helps develop programs and policies that improve economic opportunities for Rochester residents. In 2016, she launched the Kiva Rochester program that connects low-income entrepreneurs with 0% interest crowdfunded microloans. She co-founded the RocIDEA Connection (formerly the Equity Series) which provides trainings and seminars to help Rochesterians create a more inclusive and equitable future for our city. She serves on the Rochester Community Television Board of Directors, the RocCity Coalition, and is the co-chair for Community Development with Rochester Young Professionals. Amy is an alumna of SUNY Geneseo and the AmeriCorps VISTA program.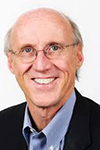 Chip Weismiller, a graduate in entrepreneurship of Babson College in 1974, has owned a wide variety of businesses in industries such as agricultural biotechnology, pharmaceuticals, construction, specialty chemicals as well as working with 12 distressed companies as a turnaround specialist. In 2016, he successfully sold his international alcohol company to work with the community college population. He has personally mentored over 25 students and entrepreneurs. He is keenly aware of the unique challenges the traditional community college student faces. He is committed full-time to help this student population make a meaningful improvement in their family economics and community connections through strategically smarter self-employment.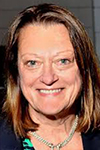 Stuart Weismiller and her husband, Chip, launched the Everyday Entrepreneur Venture Fund in 2017 to fuel their desire to give back to the community college community through their passion for entrepreneurship. Stuart has a long history in financial services and consulting as an executive with industry leaders and as Managing Partner of Marketing Tactics, Inc. (MTI), a consultancy specializing in business and marketing strategy. In addition to her consulting firm, Stuart has launched many consumer and B2B business ventures. She is the president of the board of directors and serves on the development committee and the Entrepreneurship Task Force.
Stuart received her bachelor's degree in psychology and studio art from University of North Carolina-Chapel Hill in 1972 and completed Harvard Business School's Program for Management Development in 1980.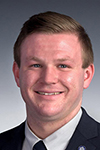 Bradley Willows is the executive staff assistant in Rochester Mayor Lovely Warren's Office of Community Wealth Building. In his role, Brad is responsible for a portfolio of programs and policies focused on financial empowerment, entrepreneurship, and economic development. Brad first joined the City of Rochester as an AmeriCorps VISTA Fellow, completing a one year service term in the Office of Innovation and Strategic Initiatives. During his year of service, he worked to build the capacity of the Kiva Rochester program, a partnership between the City and Kiva, the world's largest crowdfunded micro lender. During the service year, he built strong relationships with the community, external stakeholders, private industry, financial institutions, and internal City departments. A fluent Spanish speaker. Brad holds a dual bachelor's degree in international relations and Spanish from SUNY Geneseo.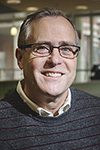 Mark W. Wilson is the co-founder and managing partner of Neworks, LLC and the inventor of the Pre-Seed Workshop and other entrepreneurial culture-changing experiences. Launched in 2004 in Rochester, the Pre-Seed Workshop is an intense company-building accelerator that has been the spark for more than 150 new technology-based companies. As a part-time lecturer in Innovation Management and Entrepreneurship at University of Rochester's Simon Business School, Mark teaches and researches methodologies that help to optimize the fuzzy front-end of innovation, including his own Idea Thickening™ framework. As the University of Rochester's first Entrepreneur in Residence, he founded Initiatives Consulting LLC in 1997 to help clients thicken technical ideas into new products and companies.