Current Feature
View the 2017 - 2018 Annual Report for the MCC Association Inc. All of our business units and the great things we do as an organizational body have been highlighted. Thank you for taking the time to read this document!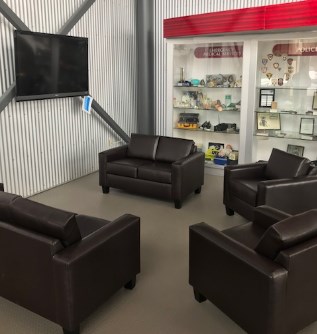 The Public Safety Training Facility had a recent refresh of student and public space with new sturdier and longer wearing furniture.
Just because it is Summer/Gearing up for the Fall...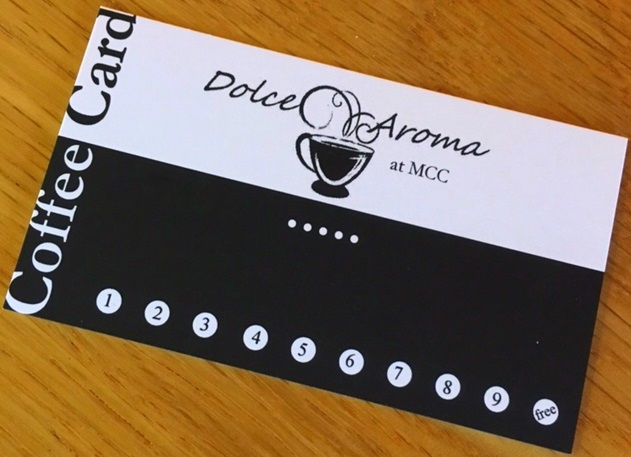 Just because it's the middle of Summer does not mean there aren't coffee and dining options on Campus! Check out the new coffee and pastry shop, Dolce Aroma in Building 4 near the Building 12/North Atrium split. And as always Sodexo, our food service provider, the MCC Bookstore, and Vending options are all available across campus! We look forward to serving you at both Brighton and the Downtown Campus in the Fall as well!
Thanks to Pepsi for the free samples for students and for the giveaways for our programs...and for being a sponsor for MCC's 2017 Field Day!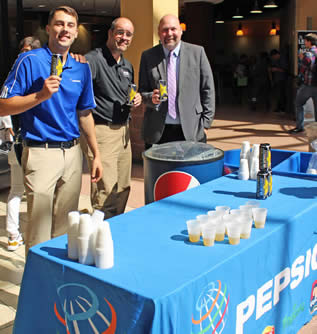 It doesn't stop at Orientation - get involved, do things, be a part of MCC!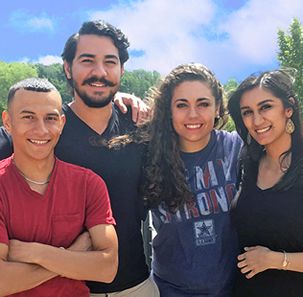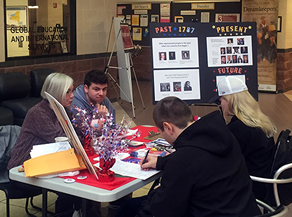 The First Year Experience program with Student Government and the Power to the People Committee has hosted over nine voter registration events this year. Students are informed of their polling places, registered, and now, ready to vote! 180 registrations have been mailed in as of last count.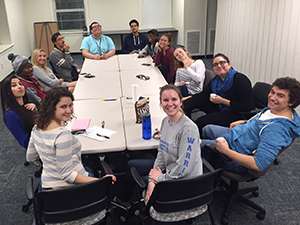 Did you know that staying in a Residence Hall gives you more than just a room? Resident Directors and Resident Assistants have completed over 225 programs since last summer. Programs related to the academic, physical, and social wellness of our students. We're not going to lie, there was a lot of fun too!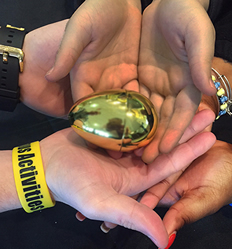 Thank you to the MCC Bookstore and Sodexo Dining Services, two lucky MCC Students found the "golden eggs" hidden across campus and received gift cards!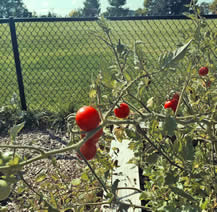 Fall is not the only time for harvest, our Child Care Center students have been harvesting delicious and healthy fruits and vegetables all summer long.
The evolution of vending on Campus...
Whether it's protein for a workout, an iced coffee for class, an afternoon snack, or delicious and healthy Taste of New York items, we've got you covered! Check out the new vending machines on campus!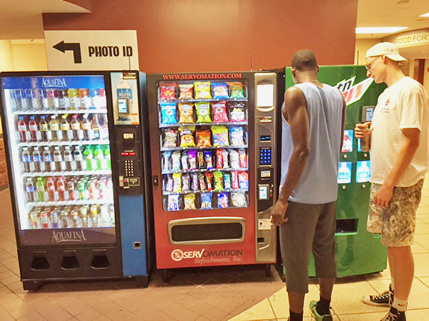 Our food service provider, Sodexo, offers many delicious options, not only in Main Dining, but for all of your on campus events!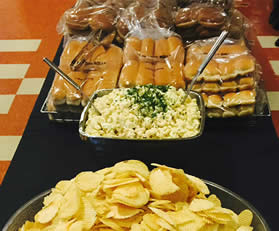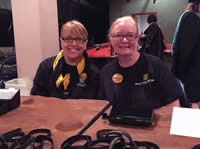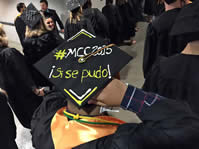 MCC Association, Inc. Executive Director, Ginny Geer-Mentry, and Guon Child Care Center Manager, Anne Barker help check in students at MCC's 52nd Commencement. Student Leader and scholarship recipient, Joel Garcia, prepares to walk the stage. No matter what stage of life or learning, the MCC Association, Inc. helps enrich and support your time at Monroe Community College.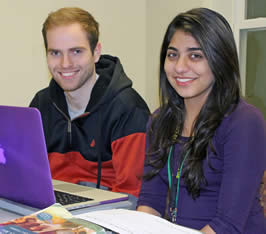 MCC Scholarships Online is a supported by the MCC Association, Inc. in partnership with Monroe Community College and the MCC Foundation. Last year 730 scholarships were awarded totaling more than $1 million dollars! Visit www.monroecc.edu/go/scholarships to apply.
(You must have an MCC Student ID (M-Number).)
Look at our students cheering on our winning sports teams! The M-Pire is the place to be at MCC Athletic events! Association support has given students a common image and goal and a sense of belonging at MCC.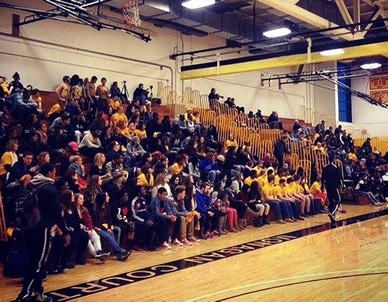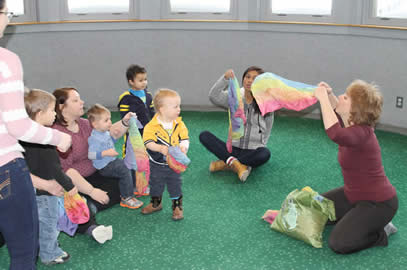 Special guests at the Guon Child Care Center help children of MCC students grow intellectually and emotionally.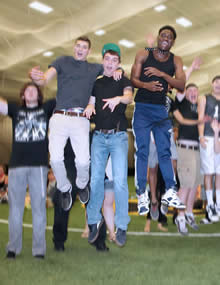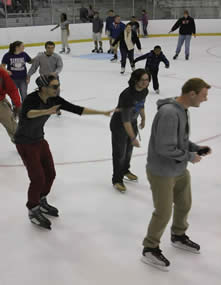 Association partnerships offer athletic opportunities to all MCC Students!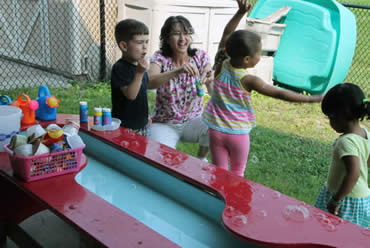 Above: Summer College for Kids and the Leadership Camp offered a safe, close to home, day camp experience for the Rochester community and the youngest members of the MCC family!
Below: New students trained over the Summer to work for Campus Center Operations, some of their areas of responsibility include: the Photo ID Office, break rooms, and event set-ups; although they have been know to help with many diverse requests!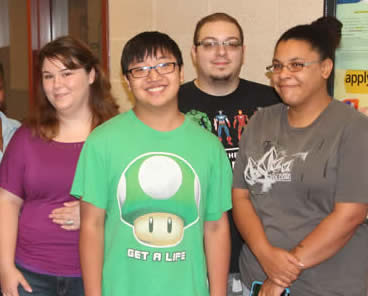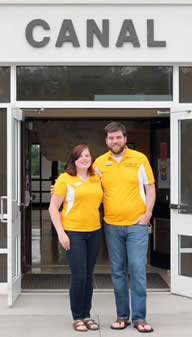 If it's Labor Day weekend then it must be Move-In Day for the nearly 800 students that live on our campus. Housing and Residence Life staff have created a weekend long check-in process that not only settles students into their new living quarters but offers them programing and information on safety, making friends, and resources at MCC.
Have a great year everyone!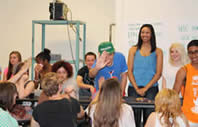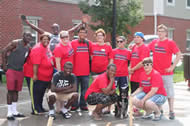 Wellness is an important component of our workplace at the MCC Association. To that end our walking program has begun and we will be virtually-walking through Europe during this year's program. Check back here to see our weekly winners now through mid-July!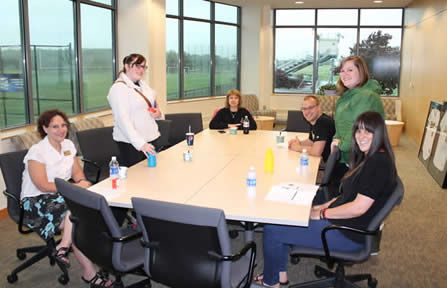 MCC Child Care Lemonade Sale - May 2013
proceeds benefit the Guon Child Care Center at
Monroe Community College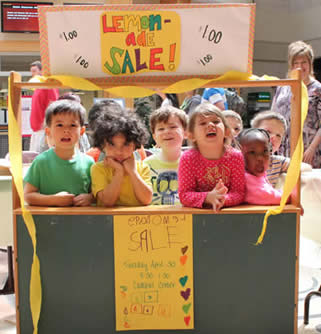 You may have noticed Pepsi products are now featured in Campus vending machines and dining locations around Monroe Community College. Pepsi's involvement on campus is more than just selling products. You may have seen them at the Bookstore Halloween Costume Contest, and two lucky students won iPads this semester as part a giveaway sponsored by Pepsi.
Congratulations to them!