The heart and brains of MCC.
At Monroe Community College, we're proud to say that our professors are extraordinary educators and incredible people. Year after year, they inspire our students to expect more from themselves, to think more critically and creatively, and to achieve more than they ever thought possible.
The entire MCC faculty has received 106 SUNY Chancellor's Awards recognizing excellence in teaching, faculty service, professional service, librarianship and scholarship and creative activities. Everyone at MCC is committed to your success, and we work every day to share excellent academics, facilities, resources and technology so you can achieve your dreams.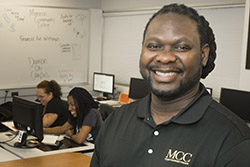 Michael J. Johnson, professor and counselor in student services, inspires and encourages all students to look beyond their limitations and make the most of their abilities. "He made me realize there was more to college than doing papers and handing in our work," said Irvin Williamson, a student government leader. "Professor Johnson has an open mind and an open ear to what the students really need to complete their goals. He wants to see every MCC student graduate."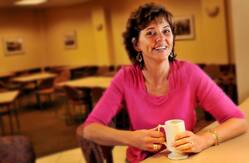 Professor Janet Zinck is known for being friendly, helpful and knowledgeable. That's why her students look up to her and forward to her classes. Her energy and enthusiasm for customer service are contagious—the perfect role model for students interested in hospitality management and travel and tourism careers.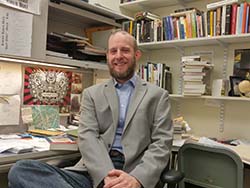 Professor and Phi Theta Kappa Advisor Scott Rudd loves teaching English and philosophy at MCC. He believes undergraduate research is one of the most important skills students can learn at MCC because its relevance and utility span all fields of study. He received the SUNY Chancellor's Award for Excellence in Teaching in 2016.
Get inspired
Discovering Passion. 
Anthony's Story
From MCC to Cornell.
Elizabeth's Story
Believing in Possibilities.
Cerri's Story
From MCC to VP.
Gina's Story