Orientation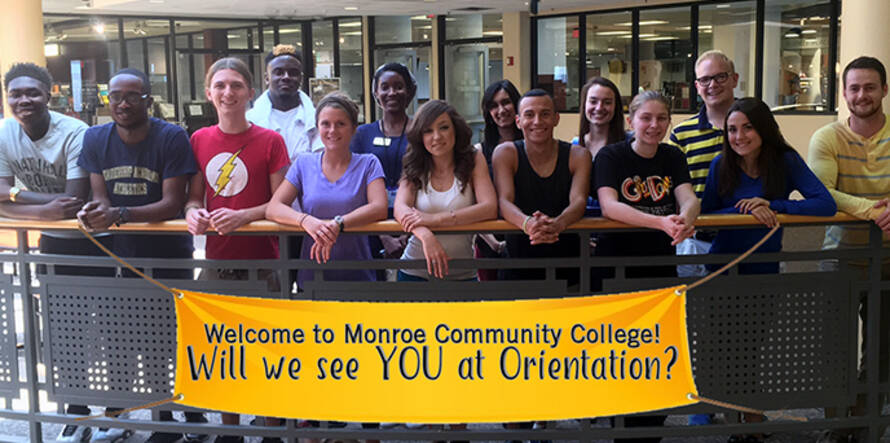 Fall 2023 New Student Orientation
Welcome MCC Tribunes! We're excited that you selected Monroe Community College to continue your education! Your next step is to sign-up for Orientation.
Why should you attend New Student Orientation
Orientation is for all students new to MCC, whether they are: returning adults, transfer students, recent high school graduates or returning MCC students. New students are invited to experience all orientation options.
Going through an Orientation session makes sure new students know what is going on and how to succeed at MCC. By participating in an Orientation, students can:
Meet with Financial Aid
Receive your MCC Student ID Card
Pick up your Textbooks
Learn how to navigate MCC Technology resources
Become familiar with policies and procedures
Explore the Library and Learning Centers
Know whom to contact to ask questions and express concerns
Take a campus tour and find where your classes are located
Locations & Contacts
Orientation Questions?
Trib411: (585) 292-2411
Trib411@monroecc.edu
Hours
M - Fri: 8:45am - 4:45pm