The Diversity Conference Series
MENTAL HEALTH & WELLNESS IN DIVERSE COMMUNITIES
Date: Friday, October 2, 2020
Time: 8:45 a.m. – 3:30 p.m.
Virtual Conference, hosted by Monroe Community College
About the Conference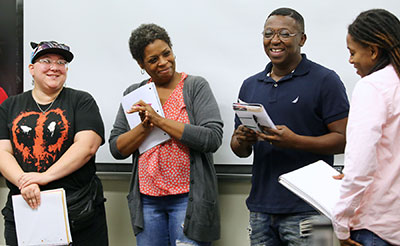 This unique conference invites you to more closely examine health disparities and explore how mental health impacts college students from diverse populations in an effort to better support students so they persist and graduate.
Health disparity is linked to social, economic and environmental disadvantages. Racial and ethnic minorities, for example, are less likely to obtain high-quality health care and preventive services and are more likely to suffer from chronic conditions, such as diabetes and heart disease, than Caucasians. Health disparity has become even more evident when examining communities affected by COVID-19.
Leading experts will address ways to mitigate psychological distress for diverse communities and cultivate positive mental health practices on campuses. Featured keynote speakers:
Alesia Allen, Ph.D., director of Diversity and Inclusion and assistant professor of liberal studies, Rochester Institute of Technology / National Technical Institute for the Deaf
Vicki Sapp, Ph.D., director of Student Engagement, Diversity and Inclusion and
assistant professor of medical education, Geisinger Commonwealth School of Medicine
In addition to the morning and afternoon keynote presentations, the event will feature response panels comprising educators and leaders from various institutions and communities.
We hope you will join us in this important discussion about how school- and community-based services and learning environments can be well equipped to serve the holistic needs of students.
Registration
Register now! Admission is $25 for the general public; free to MCC students and employees. We hope you will join us!