The conference is at capacity and is no longer taking registrations
The Diversity Conference Series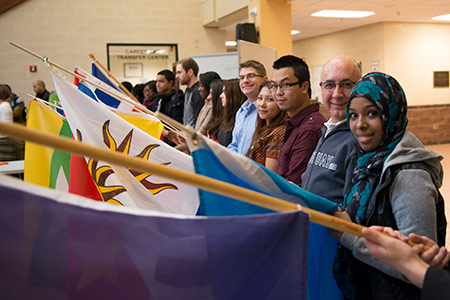 The Intersectionality of Women and Girls of Color and the Impact on Mental Health and Overall Well-being
Date: Friday, March 15, 2019
Time: 8:30 AM – NOON
MCC Downtown Campus – High Falls A & B
About the Conference
This conference will explore the socio-historical and cultural factors that impact the mental health and wellness of women and girls of color. Speakers will address areas pertaining to the intersectional lives of Black and Latina women and girls, while discussing protective factors and resources available and needed to increase overall health and well-being. This session will contribute to a discussion about how the narratives of women and girls of color can inform school, community, and collegiate-based wellness work on race, gender, and mental health.
Registration
Register Now! This event is free and open to the public. We hope you will join us!
For more information about Diversity, Equity and Inclusion at Monroe Community College, please click here.
Questions
Contact Chief Diversity Officer Dr. Calvin Gantt at diversity@monroecc.edu or (585) 292-2023. You can also share your comments on this event or topic on Twitter using the hashtag #MCCDiversity.