Finding your way around MCC.
Monroe Community College has two campuses and multiple learning locations in the Rochester, NY, area. Whether you take classes at the Brighton Campus (right off I-390), the Damon City Campus downtown or one of our training centers, you'll find unique, stimulating places where you'll be inspired to learn and grow.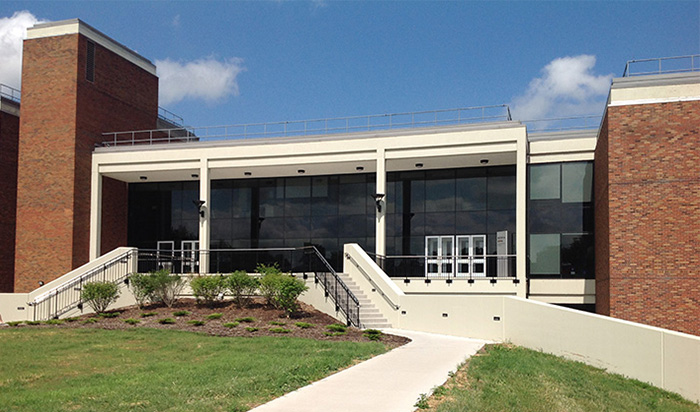 300 acres. 1000s of things to do.
MCC's Brighton Campus includes a wealth of academic, athletic and social opportunities. Grab lunch at The MarketPlace at the R. Thomas Flynn Campus Center. Learn real-world, problem-solving techniques at the robotics lab at the Gleason Hall of Science and Technology. Or see the latest student exhibit at the Mercer Gallery. Then head home to your apartment-style suite at Alice Holloway Young Commons to rest up for another day of learning at MCC.
Explore these spaces and more by scheduling a campus walking tour.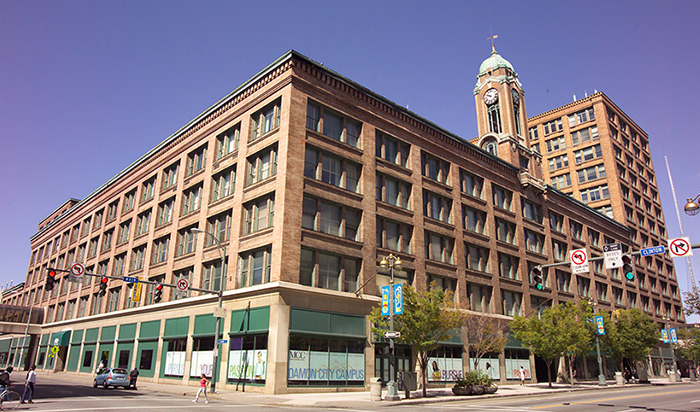 Study in the heart of the city.
MCC's Damon City Campus is conveniently located in the center of downtown Rochester, NY, across the street from the new RTS Transit Center, and is accessible by car, MCC Shuttle and public transportation. A variety of academic programs are housed here including law and criminal justice, education and human services. Best of all, we are located in the Downtown Innovation Zone, and our students have access to fantastic job and internship opportunities in private- and public-sector agencies.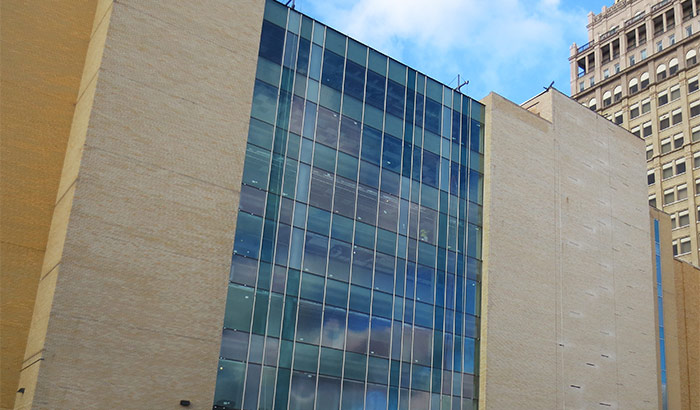 OPENING FALL 2017!
MCC's Downtown Campus offers seven floors and 255,000 sq-ft of innovative classroom and meeting space in the heart of Rochester's historic High Falls district. The campus includes simulation labs, library/learning commons, event space, bookstore, fitness center, student activity areas and food service. It also houses MCC's Economic and Workforce Development Center, a hub for credit and non-credit labor market driven programming, including MCC Corporate College.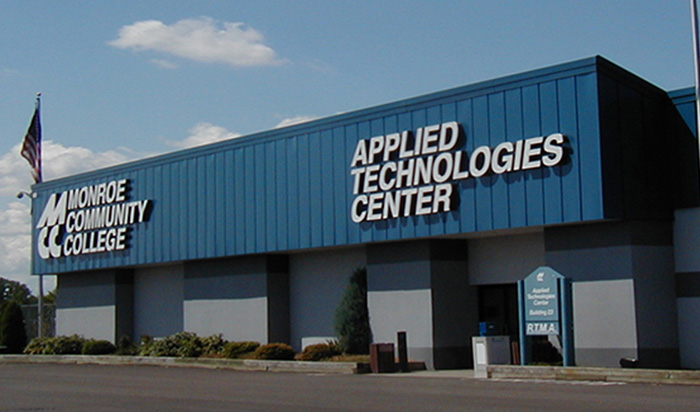 Get your hands on a great job.
Earn your associate degree or certificate at MCC's Applied Technologies Center, located near the Brighton Campus. You'll receive hands-on training in precision machining, automotive technologies and HVAC technology in our high-tech labs and classrooms.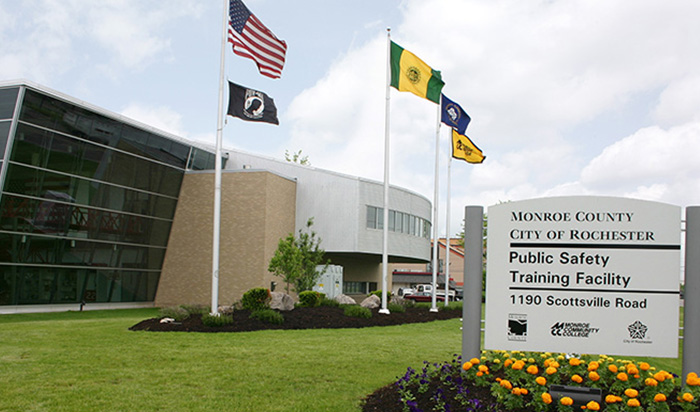 Become a first responder at our first-class facilities.
At MCC's Public Safety Training Facility, you'll receive an exceptional education in emergency response taught by instructors with real-world experience. You'll train with all the latest equipment and technology, including burn building simulators, hazmat sprinkler labs, weapon ranges, diagnostic equipment and more. If you're passionate about keeping your community safe, our Public Safety Training Facility is the place for you.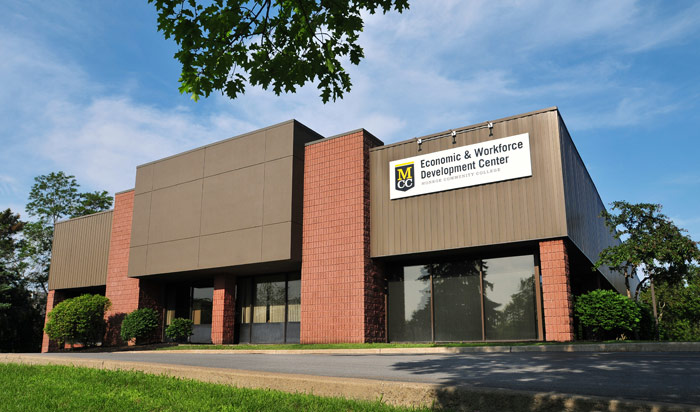 Get down to business.
Take courses through the MCC Corporate College or our Office of Workforce Development at the Economic & Workforce Development Center. Our executive-style training rooms and conference rooms accommodate training sessions, lectures and meetings. And with convenient access to I-390 and plenty of free parking, we make getting here easy.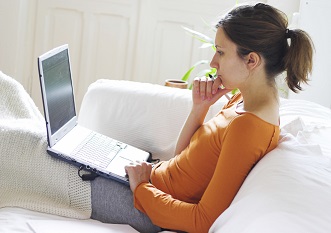 Your college, your way.
At Monroe Community College, you can take your classes your way: on campus, online or both. We offer 200+ online courses taught by dedicated professors specially trained in online instruction. Explore MCC's Virtual Campus to see how you can get the education you need, the way you want.