Payroll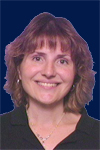 Welcome to the Payroll Office!
The Payroll Office is responsible for collection of time sheets, administering employee leave banks, calculation and distribution of pay check/direct deposit stubs. Our web site contains a link to the payroll calendar for assistance in time sheet deadlines.
If you need additional assistance please call our office at (585) 292-2156.
Link to Payroll Calendar:
2018-2019 Payday/Time Sheet Due Dates
2019-2020 Payday/Time Sheet Due Dates