Hospitality Management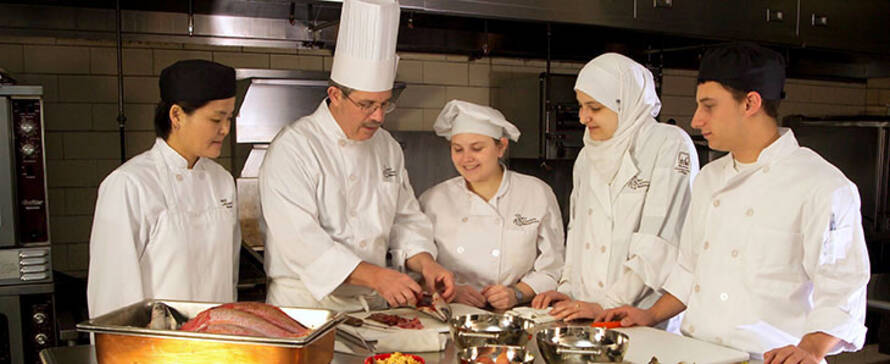 Hospitality - Business is Booming!
Get a five-star education in the hospitality industry. Book your reservation for a career in hospitality management. In MCC's two year Hospitality Management degree program, you'll gain the skills and experience you need to move toward a bachelor's degree, or go directly into the work force. You'll get hands-on training in our student-operated, full-service restaurant, a fine-dining venue that offers from scratch fresh local food and features cuisine from around the world. With our certificate degree programs we provide students with the fundamental skills and concepts needed for a foundation needed in the hospitality industry.
Our programs include certificates or degrees in Culinary Arts, Travel & Tourism, Hospitality, and concentrations in Hotel, Event Planning and Restaurant Management.
MCC's hospitality management programs prepare you for a wide variety of career opportunities. You'll get classroom instruction and hands-on experience in a broad base of industry-specific skills, including technology, communications, customer relations, and creative problem-solving. The program offers internship opportunities within all areas of the industry, and on-location courses in Italy. MCC has transfer agreements with related bachelor's degree programs at Niagara University, Buffalo State, SUNY Delhi, and RIT.