Middle States
Monroe Community College (MCC) is accredited by the Middle States Commission on Higher Education (MSCHE), 3624 Market Street, Philadelphia, PA 19104 (267-284-5000). MSCHE is an institutional accrediting agency recognized by the United States Secretary of Education and the Council for Higher Education Accreditation. MSCHE is a voluntary, non-governmental, membership association that is dedicated to quality assurance and improvement through accreditation via peer evaluation. Middle States accreditation instills public confidence in institutional mission, goals, performance, and resources through its rigorous accreditation standards and their enforcement.
MSCHE MISSION STATEMENT
The Middle States Commission on Higher Education assures students and the public of the educational quality of higher education. The Commission's accreditation process ensures institutional accountability, self-appraisal, improvement, and innovation through peer review and the rigorous application of standards within the context of institutional mission.
MCC Receives Reaccreditation with Commendation from MSCHE
On June 23, 2016 the Middle States Commission on Higher Education voted to take the following action regarding Monroe Community College:
"To reaffirm accreditation and commend the institution for
the quality of its self-study process and report."
This decision comes after nearly two years of self-reflective inquiry, conducted by over one hundred faculty and professional staff functioning in fourteen working groups and a steering committee. The resulting report was reviewed by a seven-member evaluation team from community colleges from across the Middle States region, who visited MCC in mid-March, 2016 and compiled their own summary report of findings concerning MCC's fulfillment of the MSCHE's accreditation standards. The leadership of Monroe Community College was officially notified in a letter from the Middle States Commission on June 28th. MCC's self-study, and the visiting team report, can be accessed near the bottom of this page.
Reaction from College Leaders
President Kress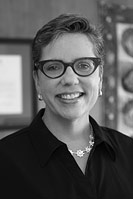 At a time when most institutions of higher education are wrestling with accreditation, MCC has been able to represent with transparency our continued dedication to excellence in all aspects of our mission. The Middle States Commission's affirmation and commendation of our self-study report and process reminds us of the rewards that our continual pursuit of excellence can have for our students and our community in an increasingly competitive environment. This external validation of our organizational practices encourages us to move forward with continued confidence in what we do and how we do it.
Chair Bartolotta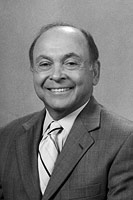 The Board of Trustees is pleased, but not surprised, that the Middle States Commission on Higher Education affirms that Monroe Community College meets and exceeds regional accreditation standards in higher education. Both in the SUNY system and in the greater Rochester community, MCC stands as a pinnacle of excellence in education, and is most deserving of this recognition.
Provost and Vice President Wade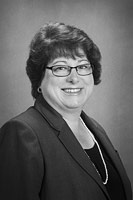 A cornerstone of MCC's strategic plan is "learning first." The Middle States self-study process and accompanying report permitted the College to self-reflect and take stock in our educational offerings, quality of faculty, and support of student learning and success. I am gratified that the Middle States Commission of Higher Education endorses our approach to delivering what we expect to be the very best education to our students.
CFO and Vice President Simmons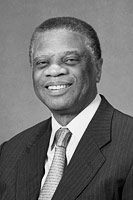 Administrative Services employees at all levels work every day to ensure that the College operates with optimal effectiveness and efficiency. It was therefore rewarding for us to have the Middle States Commission validate that Monroe Community College is in a strong financial position, and that our planning, budgeting, and physical plant maintenance operations meet or exceed our accreditor's expectations.
Vice President Oldham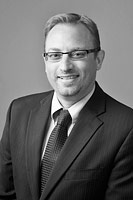 To receive commendations from the Middle States team citing MCC's Corporate College, the Public Safety Training Facility, and the development of accelerated programs at the Applied Technologies Center is a testament to the progress the College has made in the area of workforce development. The Economic Development and Innovative Workforce Services division remains committed to the principles of promoting student readiness in the workplace.
Vice President Holmes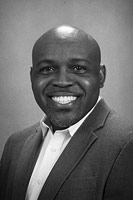 Monroe Community College has a tradition of strong service to our students. I am proud that the efforts of the Student Services Division were recognized by the Middle States self-study process as meeting or exceeding the standards of our regional accreditor. We will take the lessons learned from the self-study and continue to engage in unrelenting efforts to ensure that every student at MCC receives the support they need in order to achieve their educational goals.
Report Links
Chrome or Safari are recommended. Links in the pdf file may not work in Firefox.
** Indicates documents that are password-protected and accessible only by MCC Faculty and Staff.
Middle States Commission on Higher Education Publications