Board of Trustee Members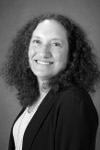 Barbara P. Lovenheim - Chair
Gubernatorial Appointment (2012-2024)
MCC Professor Emerita Dr. Barbara P. Lovenheim taught for 17 years in the College's English/Philosophy Department and in the College's Honors Institute. She taught in the Master of Arts in Liberal Studies Program at Nazareth College. A prolific writer who has published many critical and creative pieces, Dr. Lovenheim has taught in Strasbourg, France for Syracuse University and was a visiting professor in the Master of Arts in Liberal Studies Program at Dartmouth College. She is active in the Holocaust, Genocide, and Human Rights Project at MCC. She served on the University of Rochester Library Advisory Board and the Friends of Eastman Opera Board. She plays clarinet with the New Horizons clarinet choir through Eastman Community School. Dr. Lovenheim has a B.A. from Ohio University, an M.A. from Tufts University, an M.F.A. from New England College, and a Ph.D. from the University of Rochester.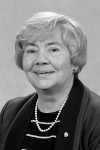 Grace S. Tillinghast - Vice Chair
Local Appointment (2009-2020)
Mrs. Tillinghast is co-owner of The Battery, a baseball and softball training facility in Gates, and a former Eastman Kodak Company executive. In addition to her extensive career in public affairs and communications at Kodak, she was co-host and co-producer of "Que Pasa Rochester," WXXI's Spanish-language news program, for 16 years. An area resident for nearly 40 years, she is a longtime advocate of the Hispanic community. Presently, she serves on the boards of the Rochester Hispanic Business Association, the Arts and Cultural Council for Greater Rochester, the Joseph A. Floreano Rochester Riverside Convention Center and the Rochester Police Department Do the Right Thing program. Fluent in five languages, she has lectured and published throughout the world about the use and abuse of the Spanish language. Ms. Tillinghast's education includes certification in elementary and secondary education from Tomas Godoy Cruz Teachers' College; certification in English, University of Michigan; certification in Italian, Dante Alighieri Institute; and certification in corporate community relations, Boston College School of Management.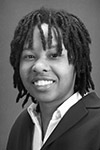 Stephanie Guilin
Student Trustee (2019-2020)
Ms. Guilin is pursuing a certificate in addictions counseling with plans to transfer to a New York college for a master's degree in social work. She holds a bachelor's degree from SUNY Plattsburgh. Her love for helping others fuels her desire to work for a nonprofit organization or a school-based enterprise aimed at addressing individuals' holistic well-being in helping them reach their goals and aspirations. She has been active in student life, serving as Student Events and Governance Association president.

John L. Bartolotta
Local Appointment (2008-2025)
Mr. Bartolotta is retired as Group Manager/Administrative Vice President of M&T Bank. He has extensive banking experience in both the development of new and existing commercial loan relationships and sales strategies. He is a Past Chair of the Monroe Community College Board of Trustees, Past President of the Monroe Community College Foundation and Locust Hill Country Club, Past Chair of the Al Sigl Center Sports Committee, and most recently served on the boards of Better Business Bureau and Humane Society of Rochester. A graduate of Aquinas Institute and Rochester Business Institute, Mr. Bartolotta is a veteran of the US Marine Corps Reserve.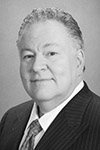 Dr. Joe Carbone
Local Appointment (2018-2025)
Dr. Joe Carbone serves as president of the Monroe County Legislature and represents the 16th legislative district, comprised of the northeastern portion of the Town of Irondequoit. He was elected to the Legislature in 2012, re-elected in 2015 and is currently serving a four-year term. Dr. Carbone owns two medical practices, one on Titus Avenue in the Town of Irondequoit and one in Brighton. He serves on the Board of Directors for the Golisano Children's Hospital at Strong as well as the Italian Heritage Foundation. Dr. Carbone is a graduate of West Irondequoit High School. He also earned a bachelor of science degree from St. John Fisher College and a doctorate of podiatric medicine from the Illinois College of Podiatric Medicine.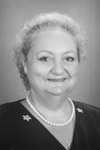 Carla M. Palumbo
Gubernatorial Appointment (2016-2022)
Ms. Palumbo is the president and CEO of the Legal Aid Society of Rochester with over 30 years of experience as attorney. She has spent much of her career with the organization advocating for domestic violence victims and access to justice for the most vulnerable in our community. Previously, she served on the Monroe County Legislature, including two years as minority leader of her caucus, and on the Rochester City Council, representing Northwest Rochester. During her time on the Council, she chaired the Neighborhood and Business Development Committee. In addition to her public service, she is the co-author of the third and fourth editions of The Law of Sex Discrimination. Ms. Palumbo's community involvement includes serving as the immediate past president of the board of Mary's Place and as a board member of the New York Bar Foundation, which has named her a lifetime fellow. She holds a juris doctor degree from Syracuse University and a bachelor's degree in Spanish and Italian education from SUNY Albany.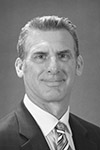 Ronald S. Ricotta
Local Appointment (2014-2021)
Mr. Ricotta has over 20 years of experience in manufacturing. He is the president and chief executive officer of Century Mold Co. Inc. and a co-owner of Parlec Inc. Previously, he served as president of Nationwide Precision Products and as a partner in a certified public accounting firm. He is a graduate of the Rochester Institute of Technology. Mr. Ricotta's community involvement includes serving as a member of Delphi Automotive's global supplier council, RIT President's Roundtable and Caldwell Manufacturing Co.'s board and as a board officer of Century Mold and Parlec.

Kevin T. Stickles
Gubernatorial Appointment (2013-2019)
Mr. Stickles is senior vice president of human resources at Wegmans Food Markets, Inc. He is responsible for all facets of recruitment, staffing, and professional development, including the management intern program, succession planning, and community partnership initiatives such as the Hillside Work Scholarship program. He serves on the Monroe Community College Foundation Board of Directors, the Monroe Community College Personnel and Programs Committee and the Grants Committee, and Nazareth HR Advisory Council. Mr. Stickles is a graduate of Monroe Community College. He earned an MBA from the Pamplin School of Business at Virginia Tech and a bachelor's degree from SUNY Oswego.

Allen K. Williams
Gubernatorial Appointment (2012-2024)
Mr. Williams is the former Director of Special Projects and Education Initiatives for Rochester Mayor Lovely Warren. Mr. Williams has nearly 30 years of financial, accounting and pension planning experience. He was the Chief Financial Officer for Brown & Hutchinson, the largest minority owned law firm in New York state. He has worked at TIAA-CREF, JP Morgan & Co. and the United States International Trade Commission. As the Director of Special Projects and Education Initiatives he was responsible for a variety of the Mayor's initiatives centered on early childhood learning, literacy and job readiness. He is also a strong supporter of education, having served as an adjunct instructor in MCC's Business Administration and Economics Department and as a commissioner with the Rochester City School District Board of Education. He also serves on the boards of WXXI Public Broadcasting, the Jordan Health Center and Action for a Better Community. Mr. Williams earned a MBA from University of Chicago's Booth School of Business and a bachelor's degree from University of California, Irvine.