Scholars' Day 2019
New for 2019: Scholars' Day is moving to a weekday, while school is in session. The main conference presentations will still take place in Building 12, second floor. We are also inviting classroom faculty to open their doors elsewhere on campus for the curious, perhaps to see your own student presentations or a special lecture.
Scholars' Day at MCC is an event dedicated to showcasing the work of student researchers and faculty. Scholars' Day celebrates academic excellence while promoting and encouraging scholarship among MCC faculty, staff, and students. Scholars' Day features a conference of undergraduate and faculty presentations and a keynote address.
---
Scholars' Day 2019 will be held on Tuesday, May 7. This will be our first Scholars' Day held on a weekday. The keynote address is scheduled for Wednesday, May 8, with Jared Diamond.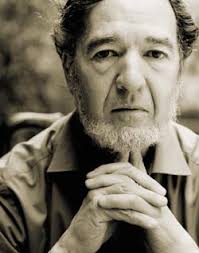 The 2019 Keynote speaker is Jared Diamond, author of the Pulitzer Prize-winning Guns, Germs, and Steel, and the upcoming Upheaval. Tickets will be required for the Keynote on Wednesday, May 8 (7pm).
All members of the MCC community are invited to become involved in Scholars' Day. Students, we hope you'll either apply to present a project of your own, or join us in the audience supporting your friends and classmates. Faculty, we love it when you motivate students to apply and when you mentor their presentations. Faculty and staff alike, we encourage you to serve as judges for the competitive presentations, and to attend as many presentations as you can in support of our students. Benefactors, we couldn't do it without your generous support.
Faculty: Please consider supporting Scholars' Day by building it into your curriculum, bringing your class to the student presentations, or opening your class to visitors. If you're interested in supporting Scholars' Day, see our Tips for Faculty. If you're considering sponsoring student scholarship for 2019, see the suggestions for promoting student work and the 10 Tips for Scholars' Day Faculty Mentors. If you've been conducting research (e.g., while completing a degree), we invite you to present your work at the 2019 Scholars' Day conference. More information about the event is found on our FAQ page.
Students: More information about the event is found on our FAQ page. For information about effective presentations, see the links at the bottom of the "Apply Now" page as well as the MCC Library Guide on presentations, or the library's guide on posters.
Submit an application to present by following instructions on our "Apply Now" page.
Launch Your Business: A competitive program for student entrepreneurs. See the Launch Your Business website for more information.
General public: The conference presentations are open to the general public and are free. The keynote address requires a ticket.
Tickets: To attend the keynote address at the Brighton campus, tickets are required. MCC students, staff, and faculty can obtain a ticket at the Information Desk in the Campus Center. Members of the general public can purchase tickets online at http://www.monroecctickets.com, at the Campus Center Service Desk in the R. Thomas Flynn Campus Center, Building 3, or at the Downtown Campus Bookstore. For further information, call the Campus Center office at 585-292-2534.
Tickets are not required for any of the other events during Scholars' Day (e.g., the conference presentations, the Legacy Lecture, etc.).