2015-2016 Catalog & Student Handbook.
Download the full 2015-2016 Catalog & Student Handbook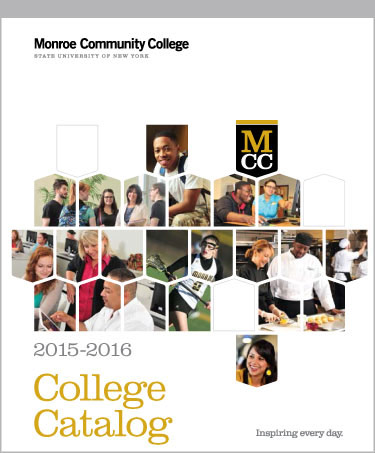 Download individual PDF sections of the Catalog.
Table of Contents
The College
Academic Calendar
Admissions
Registration
Tuition & Fees
Residency Requirements
Financial Aid Information
2+2 Dual Admissions Programs
Alternative Learning Options: Honors Institute, CLEP, Disney Co-ops, Etc.
MCC General Education Requirements
SUNY General Education Requirements
Placement Testing
Grading System
Attendance-related Policies
Academic Policies
Conduct
Parking
Students' Rights
In order to view and print these documents, you must have the Adobe® Acrobat® Reader installed on your computer. The reader is free and can be downloaded from the Adobe® Web site.