Home Vegetable Garden Guide
Agriculture Module Infusion Project: The New Victory Garden
Today, our food travels an average of 1,500 miles from farm to table. The process of planting, fertilizing, processing, packaging and transporting our food requires a great deal of energy and contributes to the cause of global warming. Instead of traveling miles from farm to table, imagine if your food only had to travel from your garden to your table. That is one of the many reasons why more people are exploring starting a garden at home.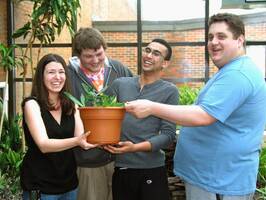 This information (put together as a project by MCC business administration students, and made possible from a grant to MCC's Agriculture and Life Sciences Institute) applies the historical "victory garden" concept to today's urban and suburban settings. It was designed as a resource to those who desire a more sustainable and self-sufficient lifestyle, and to promote GROW Monroe, a local initiative that promotes the benefits of buying local produce and agricultural products grown and harvested in Monroe County.
The Victory Garden Tradition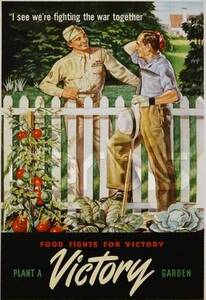 The "victory garden" was an idea that sprouted during World War I when food supplies in many countries were running low. During the war, a large amount of food produced by the United States was shipped to feed our soldiers in the field; the amount remaining in the country continued to decrease.
The U.S. government attempted to cut off potential food shortages due to the loss of male farmers and overwhelmed transportation systems. President Woodrow Wilson asked citizens to take up their pitchforks and produce their own food at home in what would be known as "victory gardens."
The idea spread through the country; an estimated 3 million gardens were started in the early years of the war and more than 5 million were started by 1918.
Even school children joined the effort by enlisting in U.S. School Garden Army (USSGA). The USSGA did its part, helping supply food to our soldiers and instilling in themselves a sense of duty and patriotism that would stay with them as they grew older. Their efforts helped to win the war, kept our soldiers fed and promoted a sense of patriotism.
By the end of the war it was estimated that victory gardens produced the meat ration for 1 million men for 302 days and the bread ration for 248 days. The net worth of the food produced was valued at close to $525 million. Victory gardens were reestablished in World War II. Once the wars ended, so did our reliance on victory gardens.
Today's Garden Movement: Urban Homesteading
Today's garden movement is inspired by the victory or "freedom" gardens of the past. Freedom in terms of patriotic rights as well as freedom from manufactured food and fuel needed to deliver food to consumers' tables.
The most recent, public example of the garden movement is First Lady Michelle Obama's White House Garden. In 2009, First Lady Obama and two dozen students broke ground for a garden on the White House's South Lawn. Vegetables grown in this garden are cooked in the White House kitchen and donated to Miriam's Kitchen to feed the homeless of Washington, D.C.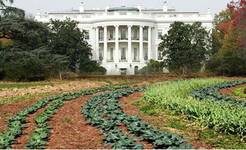 USDA People's Garden Initiative
Led by the U.S. Department of Agriculture, the current effort to create gardens nationwide, referred to as "Urban Homesteading," will help our country during challenging economic times. It enables citizens to be more self sufficient, save money and resources and experience a sense of empowerment when people control their own food.
Garden Budgeting
A budget is a plan of all expenses and revenues. A budget may be designed for a specific project, like a garden It is a guide to help plan and save money.
One of the first things to consider are your estimated start-up costs. Determine the size and the tools needed for your garden in order to establish your initial budget. Next, identify what vegetables you would like to grow and seeds you need to plant. Helpful hint: Using tools you already own will reduce your start-up costs! Table 1 is an example of a 12' by 16' Garden Budget.
Table 1: Sample Garden Budget

| Materials Needed | Amount Budgeted |
| --- | --- |
| Composter | $250 |
| Water Barrel | $100 |
| Weed Barrier | $25 |
| Tools | $150 |
| Seeds | $50 |
| Total | $575 |
Tools
Garden Bedding: Barrier to prevent weeds. (Estimated Price: $11)
Compost Tumbler: To help reduce fertilizer costs. (Estimated Price: $190)
Water Barrel: 40 gallon rain barrel to cut down on water. (Estimated Price: $100)
Drip hose: to minimize water waste. (Estimated Price: $11)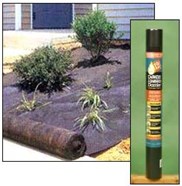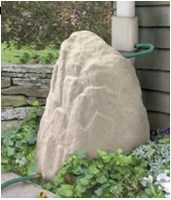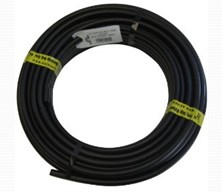 Hand Tools: For cultivating the garden.( Estimated Price: $14)
Shovel Set: For preparing garden plot for planting. (Estimated Price: $100)
Baskets: For transporting vegetables from garden. (Estimated Price: $60)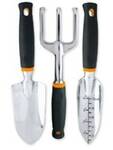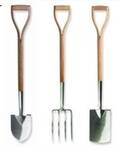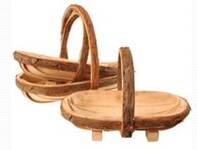 Seeds
Table 2: Sample Seed Selections

| Seed | Price | Quantity |
| --- | --- | --- |
| Romaine Lettuce | $1.39 | 450 Seeds |
| Cucumber | $1.39 | 100 Seeds |
| Butternut Squash | $1.39 | 35 Seeds |
| Beefsteak Tomato | $1.39 | 100 Seeds |
| Chive | $1.39 | 300 Seeds |
| Red Onion | $4,99 | 60 to 75 Sets |
| Garlic Bulbs | $4.99 | Each |
| Rosemary | $1.95 | 100 Seeds |
Table 3: Actual Versus Planned Budget: How well did you do?

| Materials | Amount Budgeted | Actual Amount Spent |
| --- | --- | --- |
| Composter | $250 | $189.99 |
| Water Barrel | $100 | $99.99 |
| Weed Barrier | $25 | $29.21 |
| Tools | $150 | $185.09 |
| Seeds | $50 | $27.73 |
| Total | $575 | $532.01 |
Garden Layout Example
For Plot 12 Feet Wide and 16 Feet Long:
Leaf Lettuce types: 6 inches apart, 12 inch rows, 26 per row
Sweet Peppers: 1.5 feet apart, 8 plants per row
Red Onions: 4 inches apart, 12 inch rows, 39 plants per row
Tomatoes: 2 feet apart, 2 foot rows, 12 plants per row
Cucumbers: 3 to 4 feet apart, 2 foot rows, 4 plants per row
Summer Squash 3 seeds every 24 inches, 2 foot wide rows, 6 plants (18 seeds) per row
Chives: 6 inches apart, 6 plants, using 3 feet of the last row
Garlic: 6 inches apart, 6 plants, using 3 feet of the last row
Rosemary: 24 inches apart, 3 plants down the last row
Watch the savings add up!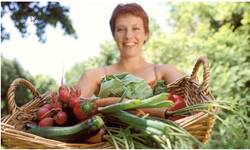 A family of four spends an average of $4 per day on vegetables for an entire year. When the family grows and eats vegetables from a home garden, the annual savings can be significant and contribute to the family budget.
Calculating Projected Annual Cost Savings
$4 per day spent on vegetables for 365 days = $1,460
Annual Spending on Vegetables: $1,460
Less Gardening Expenses: $532
Projected Annual Savings: $928
Your annual savings will increase in subsequent years as the cost for tools will not be repeated, therefore, increasing your saving even more!
Start your planning your garden today. It makes sense to harvest homegrown vegetables!
Urban Homesteading and Local Agriculture Laws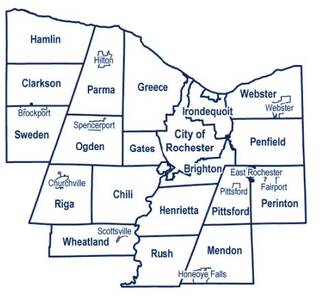 Limit Law
The basis for limit laws is for local governments to protect public safety and welfare from alleged negative affects from presence of multiple animals. Limit laws restrict the right to keep animals at a particular location within a jurisdiction, based on type of animal and other basic information such as age, gender and size.
Regulations may be contained in basic animal laws or in land use or other provisions for permits and licensing, which may or may not set forth conditions for keeping excess animals.
Fence Laws
Vary from town to town.
Cities or towns can restrict on how tall the fence can be and they type of fence (no chain link or electric).
Fines or lawsuits can be brought if violation occurs.
Under special circumstances a variance may be obtained from the city court to build a fence that exceeds the height limit.
Greenhouses
Greenhouses are buildings with polycarbonate or glass walls where plants are grown in controlled conditions. Sizes allowed vary by town and zone. There are two basic models that are popular in our area:
Cold Frames: smallest and simplest greenhouse environment, usually made with polycarbonate panels. Cold frames are not intended to grow exotic and delicate plants year around.
Grow Racks: larger than cold frames typically with vinyl covers and zippers or Velcro for air flow adjustment.
Equipment
Equipment-related permits are not required for most areas. Commercial trucks may require authorization.
Livestock
Check with your town for specific regulations regarding the keeping of livestock. Some towns do not permit residents to keep livestock; others have requirements for shelters/buildings and land area. For example:
Perinton
5 acres of pasteurized land needed to keep livestock.
Goats must be kept within a fenced-in area.
Chickens and roosters must be kept in coops.

Penfield
Livestock must be kept in a four-walled building with roof.
Building or coops need to be 150 ft. from property lines.
Greece
Livestock must be kept within a fenced-in area.
10 acres of land required to keep livestock.
Sweden
Passed the Right to Farm Act in1993, stating the town's policy "to conserve, protect and encourage the development and improvements of agricultural land for the production of food and other products and also for its natural and ecological value."
Planning Your Garden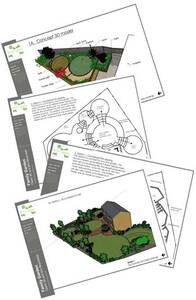 Great gardens begin with great planning! Careful planning will save you time, money and frustration in the future. Start by identifying the right location for your garden. Determine the ideal environmental conditions for your plants to thrive and estimate planting and harvesting dates so your crops are harvested on schedule for you to enjoy.
Sunlight
Choose the location of garden based on the sunlight your plants require versus the physical appearance of the garden within your yard. Ideally, your site should receive at least 6 hours of sunlight per day, as it will warm the air and the soil. Remove any trees block sunlight from shining on your garden.
Soil type
Select a site that is well-drained and rich in organic matter.
Water
Water is essential for plant growth. Locate your garden near a water source, or have an easy way to transport water to your garden.
Convenience
Is your garden in a convenient spot for you? Selecting a convenient location will make it easier for you to maintain and monitor your garden as you will need to weed, water, apply pest control and harvest vegetables often
Garden size
Consider the number of family members you will be feeding as a determining factor for the size of your garden. The more appetites to satisfy, the larger the garden!
Variety Selection
Select vegetables that are known to grow well in your area. Read seed packets and check for preferred growing seasons and days of maturity.
Planting Seasons for Vegetables and Plants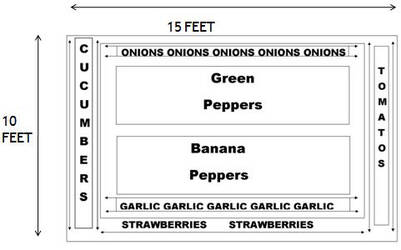 Vegetables and plants grow in specific planting seasons; not all plants or seeds require planting in the spring. Read seed or plant instructions carefully in order to determine the ideal time and weather in which to plant. For example:
Strawberries are best planted in the spring as soon as the soil is dry enough, or in late fall.
Peppers are best started from seeds indoors in late winter and transplanted into your garden after the soil and air have warmed.
Garlic is best planted in the fall.
Plan your garden on paper
Make a list of those vegetables you are interested in growing. Use your list to help outline your garden to scale, if possible. Divide and label your garden into sections by plant family.
Mulching
In colder climates, mulching over strawberry plants will prevent injury to the crowns when the temperature drops below 20º F. Straw and pine needle coverings work well, too!
The Western New York Climate
It is important to understand the difference between climate and weather.
Climate
Climate looks at the averages of precipitation, temperature, humidity, sunshine, wind, conditions like fog, frost and hail storms, and other measures of the weather that occur over a long period in a particular place.
Weather
Weather is determined by atmospheric conditions over a short period of time. As seasons change, so does the weather. In Western New York, temperatures fluctuate from 90º F in the summer to below zero in the winter.
When choosing your vegetables, consider the Plant Hardiness Zone. Monroe County falls in Zone 6a (average annual minimum temperature, 5º to -10º F). Refer to the U.S. National Arboretum site for more information.
Regardless of dramatic climate changes, you will find a that a wide variety of fruits and vegetable plants that can be successfully grown in our climate.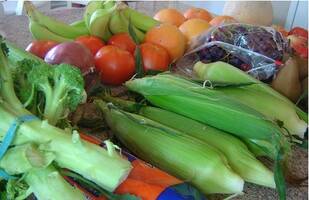 Seed Savings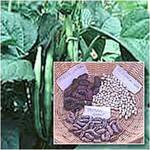 Seed savings are the primary way to transition plants from generation to generation. Seed saving is not only fun, it is an important way to perpetuate heirloom plants and ensure the genetic diversity of the world's food crops.
Seeds are generally saved from annual and biannual plants. Plants will need to be grown to maturity, so leave extra room between plants. Saving and growing seeds year after year will result in a cost savings and a way to duplicate the delectable harvest. Visit the Virtual Seeds Catalog for more information.
Gardeners maintain the diversity of the world's herbs and plants—a diversity that also brings abundant photochemical activity to our environment. Photochemical relates to the chemical reaction initiated by the absorption of energy in the form of light.
Getting started
Choose your original seeds carefully. Harvest extra plants and vegetables to save seeds. Remove seeds when they are raw and fresh. Wash any flesh off and spread to dry. Make packages with labels to save seeds, so you can identify next year when it is time to plant. Store in a cool, dry place for the winter.
Support GROW Monroe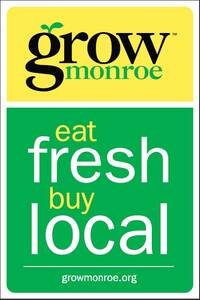 The GROW Monroe program promotes the benefits of buying local and the wide variety of fresh produce and other agricultural products that can be found in Monroe County.
Buying local benefits:
Individuals who choose to buy local produce purchase fresh-from-the field products, grown by people they can get to know and trust.
Our environment because products do not need to be shipped hundreds or even thousands of miles, reducing drastically the products' carbon footprint.
Our economy because our money stays in Monroe County—that is good for all of us!
All of this is accomplished while supporting Monroe County farmers who offer highly desirable local products. Each purchase allows them to grow their business and preserve the farming heritage so many of us cherish.
Careers in Agriculture
The study of agriculture involves a lot more than farming. It includes management, engineering, biology, economics, renewable energy, and food science, to name just a few areas.