Richard M. Guon Child Care Center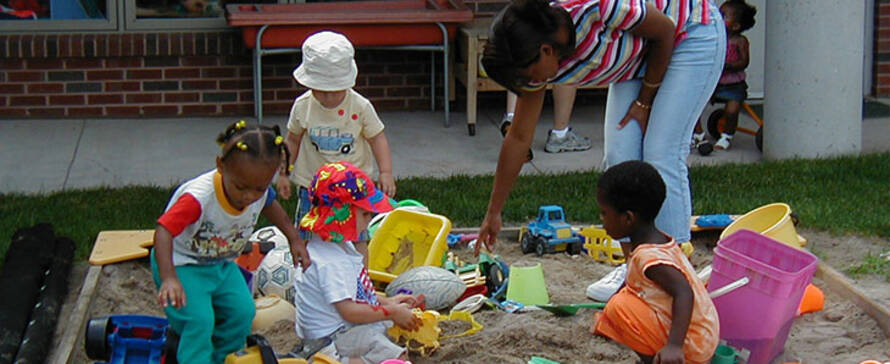 Welcome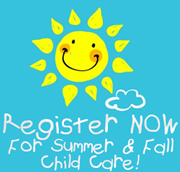 We understand that choosing a "home away from home" for your child is not an easy decision. Therefore we will do all we can to help you feel welcome, knowledgeable and comfortable with our program. We believe that children's healthy physical, emotional, social, cognitive, and creative development is supported through a partnership with families. We are dedicated to affirming strong attachments between children, families, and caregivers.
Our motto at MCC is that learning is noisy, active and messy. Your child will enjoy a variety of activities in the classroom, in one of our outdoor play yards; and in our gym. He or she will participate in field trips, both on and off campus. Our staff respects each child for his or her unique strengths, and supports their love of learning by offering opportunities to explore and make choices, throughout their day. Please visit our Rates page or call us today!
Did you know...?
The Richard M. Guon Child Care Center at MCC has been selected as a provider for the Rochester City School Districts' Full Day Universal Pre-K (UPK) for 4-year-olds and Expanded Pre-K program (EPK) for 3-year-olds. This program is designed to serve three and four year-olds living in the City of Rochester. The Program times are 9am - 3pm, Monday through Friday.
To register for the 3 year old program, please visit the RCSD District Office located at 131 W. Broad Street in Rochester. The 3 year old program is a lottery.
To register for the 4 year old program, please come directly to the Guon Child Care Center on the Brighton Campus or call (585) 292-2640. The 4 year old program is first come, first serve. Register today!
Rochester City School Districts' Full Day Universal Pre-K (UPK)
and Expanded Pre-K Program (EPK) Information Richard M. Guon Child Care Center at MCC Brochure (PDF)
Location & Contacts
Brighton Campus
Building 22
Mon thru Fri, 7:00am to 5:30pm
(585) 292-2640
Fax: (585) 292-3863
Email Childcare Center