NSEC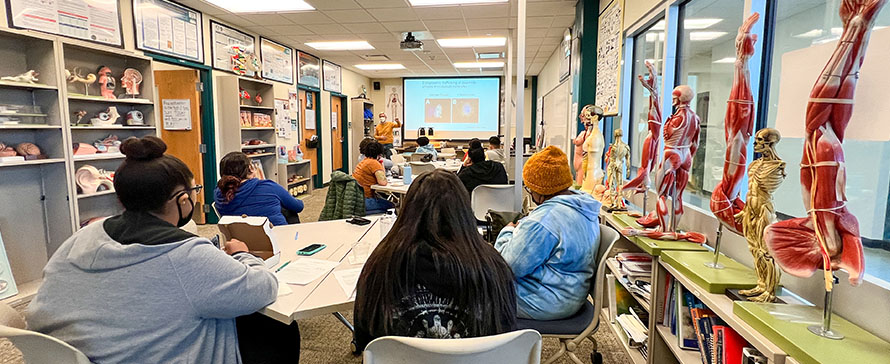 The CSTEP staff is located at the Natural Science Education Center (NSEC) in 9-143. Academic enrichment services are offered in NSEC, including additional support by faculty, tutoring and test reviews by professional and peer tutors. Students also participate in peer led study groups and individual study sessions.
On Fridays, NSEC closes at 11:45am to prepare for the CSTEP Friday Forum that begins at noon. These forums are facilitated by Faculty, STEM/Higher Education Professionals, or Business Representatives on a topic related to preparing and persisting towards career goals. Lunch is provided at the forums.
NSEC hours vary by semester, depending on the tutors and staffing.
Mondays - Thursdays 9:00am - 5:00pm
Fridays 9:00 - 11:45am; 1:30 - 5:00