What Can I Do with a Geography Degree?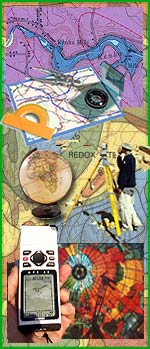 According to the U.S. Department of Labor Occupational Outlook Handbook, 2007-2008 Edition, Geography is expected to grow from 2006 to 2016. Growth is predicted to significantly increase for surveyors, cartographers, photogrammetrists, and surveying and mapping (Geographical Information Systems) technicians (increase by 21 percent from 2006 to 2016). Growth is also predicted for teachers at the secondary level, and professors at colleges and universities.
Association of American Geographers (AAG)
Geographers can find jobs in a diverse array of fields.
Geospatial Technology - Get the GIST!
cartography (map making)
computer mapping
topographical site surveys
land surveys (requires further education)
natural resource data acquisition
land data statistical analysis
soil field work and analysis
biophysical field work and analysis
socio-economic and political surveys and analysis
Physical and/or Human Geography
environmental assessment, monitoring, mitigation, reclamation, protection, and management
land use studies
resource potential analysis
ecological surveys and analysis
site and route selection
sustainable development studies
Physical Geography
soil evaluations, surveys, and erosion evaluation
irrigation and crop planning and monitoring
biophysical surveys and analyses
meteorology, hydrology, and watershed management
pollution monitoring
Human and Regional Geography
urban, rural, regional and land use planning
socio-economic studies
development studies
market research
transportation planning and data collection
historical-geographical heritage studies
park surveys, recreation and tourism studies
For more on the geospatial technology, our courses, and outreach to K-12 schools please contact Jon Little.
"The GIS program at Monroe Community College has helped me make connections in the local GIS community, provided me with the skills and guidance to be able to work as a professional in this field, and I secured an internship with the help of the connections that I made as a student in the program.

I was able to use what I learned in class in a practical and professional setting as well as lay the ground work for a new career using GIS. I am grateful for my experience and that MCC offers this certificate program. I look forward to taking more classes and completing the certificate in the near future!"

Anne Tatarsky, 2013 GIS student