Dining Services
Exciting Choices in On-campus Dining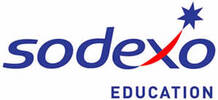 Did you know the Sodexo offers Meal Plans? You can even place online orders for special treats. Visit the Dining Services site for information on meal plan options, dining hours, and menu options. The weekly menu is posted in the Student and Faculty/Staff Tribune. Check it out for upcoming dining options and special events.
Brighton Campus Dining Hours
Visit the Dining Services site for current hours and updates. Contact (585) 292-2513 with questions.
Downtown Campus Dining Hours
Currently Closed
Most vendors accept Mastercard and Visa. Hours are subject to change without notice and are usually abbreviated during semester breaks and intersession.