Psychology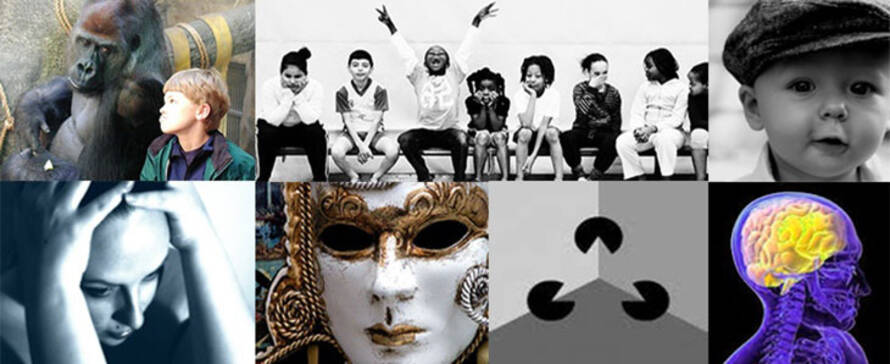 Welcome
Psychology is a fascinating field that scientifically studies individuals' behavior and mental processes, and the biological and environmental factors that influence these. The Psychology Department serves students at Monroe Community College by offering courses that meet student program requirements, preparing students to seek higher degrees in Psychology and related fields, and satisfying students' general interests in people.
As a scientific study, psychology is the work of identifying durable, verifiable answers to questions about mind and behavior. As a student of psychology you'll see how psychologists attempt to correctly discover things like: how we make decisions; how we deceive ourselves; how the brain processes thoughts, memories, emotions, and dreams; why we help, hurt, or choose to love others; how we see in color, locate sound sources, form new habits; how our abilities change from infancy to old age; how people interact among others and within groups; and many other aspects of behavior and mind in the normal human experience, along with studies of disorder in these and other topic areas.
If you are considering going on for further study or training and a career in the field of psychology, you should look into our Psychology Program (PC01). Talk this over with any psychology professor or an advisor at the Advisement Center.
Students can begin their study of psychology at MCC by taking any one of the courses listed below, which have no prerequisites:
Introduction to Psychological Science (PSY 101) is a prerequisite to all other courses in the department, except those listed above. Some 200-level courses have additional prerequisites that you should check before enrolling. There are no fixed sequences of courses that must be taken in order. You should select courses based on your personal interest, your career plans, and transfer requirements.
Psychology Program (PC01)
The Psychology A.S. degree program prepares students for transfer to a four-year college or university and to earn a Baccalaureate degree in psychology or a related area by providing foundational courses that parallel the first two years in a four-year institution. Introductory psychology, statistics, and research methods lay a foundation for courses in areas such as developmental, social, and abnormal psychology. Students will broaden their education by taking additional courses in psychology and other social sciences, writing, humanities, and natural sciences. Students who graduate with this degree will be well-prepared for transfer to a Baccalaureate degree program in psychology. Students who transfer to a SUNY four-year institution will have met the requirements for junior standing in the psychology major.
For more information about transferring, see MCC's Transfer Planning website or visit them in Building 1.
Course requirements for the program are listed at the bottom of the psychology program page.
Location & Contacts
Brighton Campus
Building 5, Room 414
M - F 8:45am - 4:45pm
(585) 292-2025