Radiologic Technology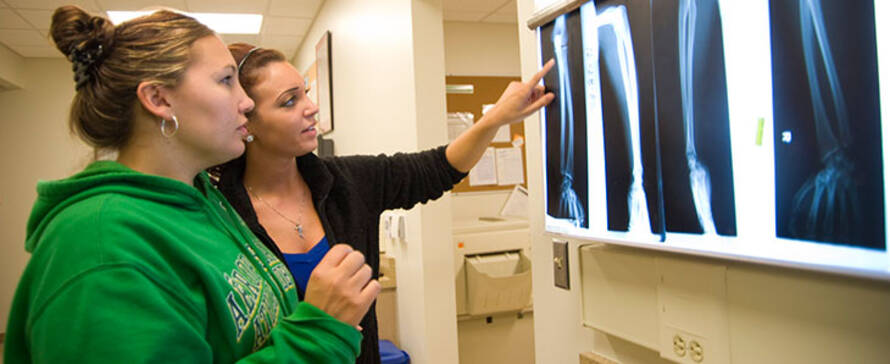 Welcome
Our program offers each participant a unique opportunity for success and professional satisfaction in this progressive medical specialty. The radiologic technologist, also known as a radiographer, is a health-care professional who administers ionizing radiation (x-rays) to produce anatomic images for diagnostic, therapeutic, and research purposes.
The Radiologic Technology Program is a 21-month program, for which we received the maximum 8-year accreditation status awarded by the Joint Review Committee on Education in Radiologic Technology (JRCERT) through 2030. The JRCERT is recognized by the U.S. Department of Education as the national accreditation agency of programs for the radiographer. Successful completion of the academic work and clinical experience prepares the student for admission to the American Registry of Radiologic Technologists certification examination and New York State licensure.
The JRCERT can be contacted in writing at 20 N.Wacker Street Suite 2850 Chicago, IL 60606-3182, by phone at (312) 704-5300, or by email (mail@jrcert.org).
Contact Information
Brighton Campus
Building 8, Room 640
For information, contact Program Director Katherine Bolognese-Gress:
(585) 292-2764
kbolognesegress@monroecc.edu
Mission
The Radiologic Technology Program prepares students to enter the profession as diagnostic radiographers who are professionally competent. The program is committed to student success by providing a current and comprehensive curriculum, well qualified faculty, and a diverse learning environment through modern educational facilities and partnerships with the health care community.
Upon successful completion of the program of study, graduates receive an Associate in Applied Science degree in Radiologic Technology, are qualified to take the American Registry of Radiologic Technologists certification examination, and apply for a New York State license to practice.
Goals (2022 through 2024)
Student Learning Outcomes
Students will be clinically competent.

Students will apply proper positioning skills.
Students will select appropriate technical factors.
Students will provide radiation protection.
Students will demonstrate patient-centered skills.

Students will effectively communicate.

Students will demonstrate effective written communication skills.
Students will have well-developed oral communication skills.

Students will think critically.

Students will adapt to non-routine situations.
Students will evaluate image quality.
Students will value professionalism.

Students will demonstrate an understanding of professional values.
Students will exhibit professional behaviors throughout the program.
Program Effectiveness
The program will retain students through graduation.
Graduates will pass the ARRT national certification examination on the first attempt.
Graduates will obtain employment in the field or pursue an advanced degree within 12 months of graduation.
Graduates will express overall satisfaction with their academic program at MCC.
Employers will express satisfaction with the overall job skills of MCC graduates.
Program Learning Outcomes
Demonstrate clinical competence in the performance of basic radiographic procedures
Apply positioning skills
Select technical factors
Provide radiation protection
Demonstrate patient-centered skills
Demonstrate oral communication skills
Demonstrate written communication skills
Demonstrate ability to adapt to non-routine scenarios
Evaluate image quality
Demonstrate good work ethic
Summarize the value of professionalism through leadership volunteering and/or lifelong learning