Men of Excellence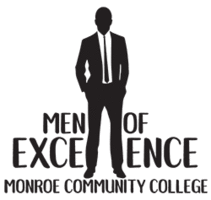 Men of Excellence (MoE) is a leadership program that will provide male students of color with the skills necessary to navigate successful in and outside the classroom.
Mission: Men of Excellence program mission is designed to academically, professionally, and socially support male students of color by providing coaching and leadership development opportunities through collaborative initiatives.
Program Requirements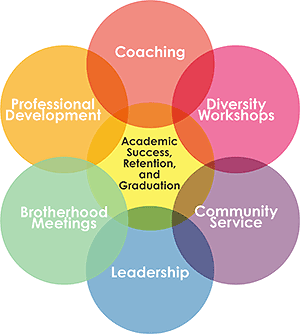 A Student:
must attend the kick-off conference.
must complete one community service project.
must represent Men of Excellence by attending two campus-wide programs/initiatives per semester.
must meet with their coach at least twice per semester.
must attend weekly team meetings.
must attend specialized workshops.
Program Benefits
Development of leadership and communication skills
Opportunity to work with a team of campus leaders
Opportunity to build strong connections with the MCC and Rochester communities
Receipt of one-on-one coaching/mentoring from a faculty or staff member
Increased potential for certificates/scholarships
Questions please email mox@monroecc.edu.
Membership
MCC students 2.25 GPA or higher/ High School average of an 80 or higher GPA.
We offer rolling admission, accepting applications year-round. Notifications of acceptance into the Program by made in mid-September.
For More Information please contact:
Milladge E. Griffin, III
Financial Aid Advisor
585 292- 2274
Become a Coach
Coaches are responsible for meeting with their mentee once a semester. The meetings are not limited to an office setting. Meetings can be in the form of outings and activities, (i.e. lunch, coffee, sporting event, community program). The meetings will serve as an opportunity to academically support, provide guidance, and resources to the student. Assessment will need to be completed after every meeting. At the end of each semester the coaches will come to together to further asset their mentees.
Coaches are required to attend the kick-off conference luncheon, which typically takes place on a Saturday in September.
Men of Excellence Coach's Application
Please Note: There is no compensation for being a coach.