Holocaust, Genocide, and
Human Rights Project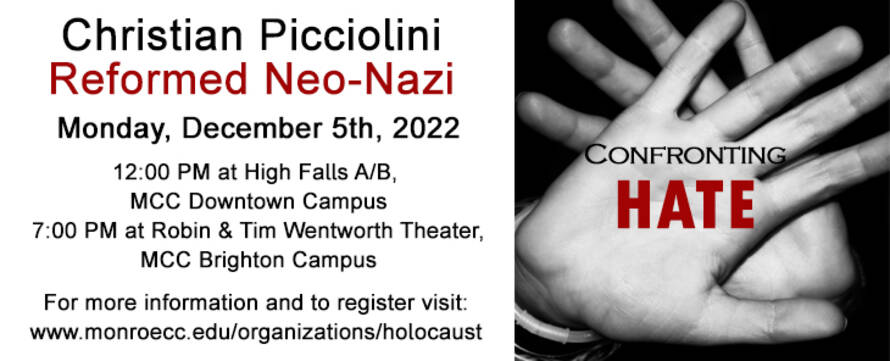 Human Rights Day
Human Rights Day, Confronting Hate with Christian Picciolini, Reformed Neo-Nazi
Monday, December 5, 2022:
Downtown Campus Session: 12:00pm
Brighton Campus Session: 7:00pm
Robin and Tim Wentworth Arts Building MCC Theater
Educate, Commemorate, Advocate
Established in 1990, the Holocaust, Genocide, and Human Rights Project is MCC's unique organization for telling the stories of the Holocaust and other genocides while transforming individuals to become advocates for human rights. Upcoming events include:
Project Meetings
HGHRP meetings are held on Tuesdays, 3:30 to 4:30 pm in the Flynn Campus Center Brighton Room (3-217). MCC students and community members are welcome to attend and take action to educate, commemorate, and advocate!