Academic Foundations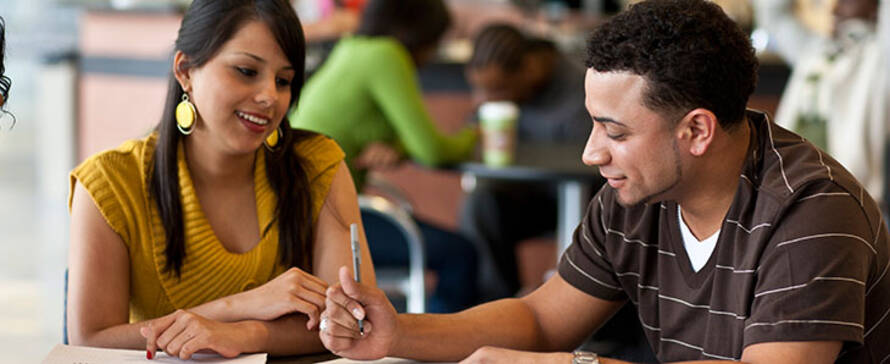 Welcome
Welcome to the Division of Academic Foundations where you will find an array of exciting courses and programs.
Looking for that extra boost to prepare you for college? The Division of Academic Foundations has several programs developed to help you excel in high school and successfully transition to college.

The faculty and staff in Academic Foundations strive to help students meet their goals by encouraging them to use the College's tremendous resources, participate in academic advisement, and utilize the Division's learning centers including: the Academic Foundations Learning Center, the Center for Academic Reading, the ESOL/TRS Mastery Lab, the Flex Pace Math Lab and the Writing Center. We believe that building positive relationships between faculty, staff and students cultivates academic success. The ESOL/TRS Department features online learning and flexible scheduling at multiple campuses.
Our division offers you the opportunity to:
advance your foundational skills in reading, writing and math through Transitional Studies courses;
expand your knowledge about navigating College through College Success courses (COS);
deepen your understanding of English through English for Speakers of Other Languages courses;
support your TRS coursework by accessing services through the Center for Academic Reading and the Flex Pace Math Lab;
improve your academic performance by participating in the Academic Support Services tutorials through the Academic Foundations Learning Centers and the Writing Center;
receive advisement and support through the Hillside Navigator Program if you are a Hillside Work Scholarship graduate;
become "College Ready" while in High School through high school readiness partnerships and pre-collegiate programs.
Please go to each program's website for more details. If you have any questions, please call us at (585) 292-2022 or visit us in room 11-261D so we can help you meet your goals and find success at MCC!
Medea Rambish
Dean, Academic Foundations
Location & Contacts
Brighton Campus
Building 11, Room 106
M - F 8:45am - 4:45pm
(585) 292-3396
Fax: (585) 292-3876