Liberty Partnerships Program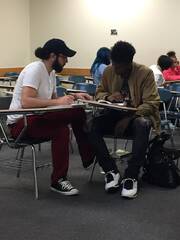 The program provides academic and personal support services to at-risk youth in grades 7-12 in the Rochester City School District (RCSD). LPP offers academic enrichment, tutoring, college and career exploration, life skills strategies, counseling, community service opportunities, social and cultural experiences, as well as activities for parents.
LPP recruits from four RCSD target schools. These schools are East Upper and Lower Schools, The Schools at Edison, Northeast/Northwest College Prep and World of Inquiry #58. A part-time on-site advisor is assigned to each target school to provide case management and academic support. After-school tutoring is held at the student's home school.
WHAT CAN LPP DO FOR YOU AS A HIGH SCHOOL STUDENT?
Academic Enrichment Services
After-school tutoring
Academic support services provided by on-site advisors
Study skills and test-taking workshops
Access to computers for homework and research projects
College and Career Exploration
College tours
College preparation workshops presented by MCC Admissions Personnel
Speakers' Bureau to highlight various professions and occupations
Career exploration workshops
Career shadowing opportunities at area businesses and organizations
Life Skills Strategies
Workshops presented by community-based organizations
Job-readiness skills training
Time management and organizational skills seminars
Conflict resolution and anger management workshops
Student Leadership Committee
Social and Cultural Experiences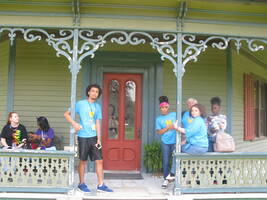 Field trips to museums, theater performances, and athletic events
Tours to local historical sites including the Riverwalk Underground Railroad, Susan B. Anthony House, Mt. Hope Cemetery and the George Eastman House
Recreational activities including ice skating, movie days, scavenger hunts and game days
Community Service Opportunities
Volunteer experiences at local sites including FoodLink, Open Door Mission, Maplewood Park and LifeSpan
LPP SERVICES FOR PARENTS
Open House and tours of MCC Campuses
Workshops on educational advocacy, credit counseling and parental empowerment
Social and cultural opportunities
Our Parent Advisory Committee
HISTORY OF THE PROGRAM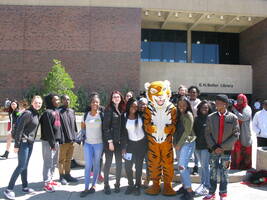 The Liberty Partnerships Program (LPP) was started in 1988 by the New York State Department of Education to reduce the high school dropout rate. We are one of many partnerships affiliated with colleges and universities serving students throughout New York State. Our vision is to ensure that LPP students graduate from high school and enter post-secondary education and the workforce as highly competent adults
Partners
Monroe Community College is the lead agency of the consortium of businesses, colleges and community based organizations that support the Liberty Partnerships Program.
Consumer Credit Counseling Service of Rochester
Monroe Community College
Monroe County Library System
Rochester City School District
Rochester Works!
University of Rochester