Dual Enrollment is now
College Now!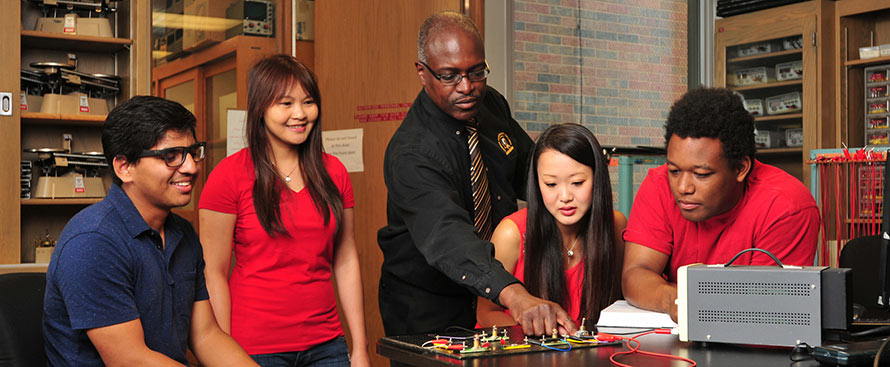 Welcome to MCC's Dual Enrollment Program for High School Students
Experience college and earn credit, too!
MCC's Dual Enrollment Program lets you earn SUNY college credits now, while you're in high school. All classes have the same curriculum and requirements as those offered on the MCC campus. The only differences are that your course will be offered at your school and taught by your teachers—at one-third the cost of MCC's regular tuition. When you successfully complete a Dual Enrollment class, your credits can be applied toward your high school transcript and future college degree—from MCC or another college or university.

Monroe Community College's Dual Enrollment program is accredited through the National Alliance of Concurrent Enrollment Partnerships (NACEP). The NACEP works to ensure that college courses taught by high school teachers are as rigorous as courses offered on the sponsoring college campus.
MCC Dual Enrollment courses are tuition-free for students who qualify for free or low-cost lunches. Check the appropriate box on your course registration form and our staff will be in touch.
Important Dates
Fall 2022 Registration Period: September 16, 2022 through October 14, 2022
Fall 2022 Tuition is Due: November 15, 2022
Drop for non-payment for College Now Courses: November 29, 2022
Dual Enrollment Deadlines
*Subject to change
Location & Contacts
Brighton Campus
M - F 8:45 am - 4:45 pm
(585) 292-2135