Paramedic Faculty
William Comella, EMT-P, CCP-C Paramedic Program Director
Bill Comella has a bachelor's degree in Public Health and Society from the University of Rochester. He has been certified as a NYS EMT since 1986 and became an ALS provider in 1989 as an EMT-CC before becoming certified as an EMT-Paramedic in 1992. He has worked in rural, suburban, and urban EMS environments as well as in the critical care transport and aeromedical fields. He has been teaching ALS providers at various levels in the greater Rochester and Finger Lakes region since 1994. Bill is a Certified Critical Care Paramedic (CCP-C) and also is a Critical Care EMT-Paramedic (CCEMT-P). He remains active as a critical care transport paramedic for Monroe Ambulance in Rochester, New York as well as Perinton Ambulance in Fairport, New York. He is also active in the volunteer sector for Ontario Volunteer Emergency Squad in Ontario, New York.
Maia Dorsett, MD Program Medical Director
Dr. Dorsett is an Emergency Medicine and EMS Physician at the University of Rochester, working clinically at Strong Memorial Hospital and Strong West. She completed her medical training, Emergency Medicine residency and fellowship in Emergency Medical Services at Washington University in St. Louis and is board certified in both Emergency Medicine and EMS. She moved to Rochester in 2017 and became medical director of the MCC paramedic program in 2018. She is an active member of the National Association of EMS Physicians (NAEMSP) and is the current vice-chair of the Education Committee and the Editor-in-Chief of the NAEMSP Educational blog. In 2018, Maia joined the Editorial Board of ITLS. Locally she serves as the Medical director of Gates Volunteer Ambulance.
Caitlin O'Donnell, EMT-P Paramedic Program Clinical Coordinator
Caitlin has been certified as an EMT since 2011. In 2016 she completed the Paramedic Program at Monroe Community College, with honors. In 2017 Caitlin studied at FLCC for the Critical Care EMT-P program and then transferred back to MCC to complete her Nursing AAS from 2017-2020. Caitlin has been assisting the program as a lab instructor and tutor since she graduated. She remains active serving our community as a paramedic for Perinton Ambulance. Caitlin took on the role of Clinical Coordinator in 2019 and enjoys working with students, our field, and clinical contacts as they navigate their way through their clinical experience.
Robert Breese, EMT-P, FP-C Paramedic Refresher Program/CIC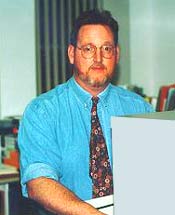 Bob Breese, EMT-P started his EMS career in the military in 1976. He became one of the first paramedics in the state of Georgia. Bob has achieved instructor certification in ACLS, BTLS, PALS and is a subject lecturer for ATLS. Bob has served in diverse EMS regions including military, aeroevacuation, rural and urban. Bob is a licensed pilot and he is certified as a Flight Paramedic. Bob serves as a Flight Paramedic for Mercy Flight. He is also Regional Faculty for the NYS DOH. He has been a member of the MCC PSTF faculty since 1987 and worked as the EMS director for Xerox Corporation. Bob's responsibilities include management of the EMT-P refresher programs. Bob also teaches various courses in EMS including ACLS, BTLS, and CCEMT-P. Bob has won numerous awards including honors from the Rochester Safety Council and recently he was honored with the Monroe-Livingston Regional Council's Educator of Excellence Award.