Law Enforcement In-Service Training
In-service training has often been cited as one of the most important responsibilities in any law enforcement agency. Training serves four basic objectives:
Well-trained personnel are better prepared to act decisively and correctly.
Training results in greater productivity and effectiveness.
Training nourishes cooperation and unity of purpose.
Provides safeguards for being legally accountable for actions of personnel.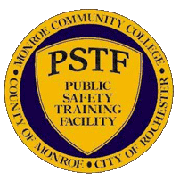 The Monroe Community College Public Safety Training Facility (PSTF) law enforcement in-service program provides these objectives with quality, up-to-date training. For over twenty-five years we have been committed to our mission statement:
"To prepare public safety practitioners for exemplary service to the entire community through a comprehensive, integrated, multi-disciplinary, and well coordinated program of education and training."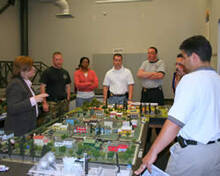 We are always striving to accomplish this mission by developing a comprehensive program to provide quality law enforcement training in a cooperative, efficient and effective manner through proper utilization of modern technology and coordination of our facility.
We continually update and revise our existing courses and actively look to add new course offerings in response to contemporary training issues. Thus, we provide an aggressive in-service training calendar designed to meet this goal.
For more information, contact:
Sal Simonetti, Program Coordinator/Instructor
Law Enforcement In-Service Programs
(585) 753-3709
ssimonetti@monroecc.edu