Return to Complete with Debt Relief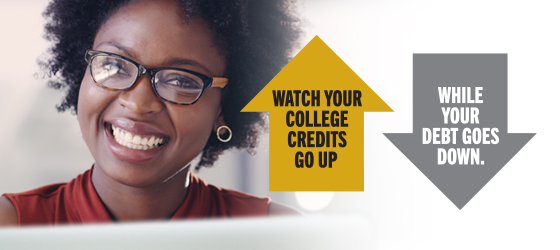 If you are a former student who has not enrolled at MCC for the past three years due to debt owed to the College, you may qualify for MCC's Return to Complete with Debt Relief program. While you work to complete your degree, the program lets you put off making payments on a past due balance and gradually reduces that balance by up to $1200.
Contact us at (585) 292-2200 or return2mcc@monroecc.edu to find out if you qualify for Return to Complete. We're open Monday through Friday, 8:45 a.m. to 4:45 p.m.
A college degree or certificate is an important predictor of your future success and earning power. We are committed to your success and look forward to welcoming you back to MCC.