About Our Office
Our Purpose
The Monroe Community College Office of Student Life & Leadership Development is committed to student success first and foremost. The staff strive to provide extended learning environments through programming, service learning and personal interactions. We guide students in their journey to holistically develop and enhance their leadership and interpersonal skills. It's our focus that students are empowered to become inclusive global citizens and active participants in their communities.
Jodi Oriel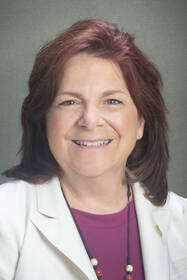 Jodi is responsible for the overall supervision and leadership of the Office of Student Life and Leadership Development and for ensuring students have the opportunity to engage in an amazing co-curricular program. She enjoys helping students find their passion for civic engagement and life-long learning. Jodi is the advisor to the Student Government Association and is the contact advisor for Phi Theta Kappa. She is very passionate about facilitating the Leadership Certifcate Program offered to all students. A humanitarian at heart, she also serves as the Director for the Holocaust, Genocide, and Human Rights Project. She always strives to provide new, exciting, and meaningful opportunities for students to connect with each other, as well as the Office.
Jodi is a very proud alumna of Monroe Community College (Liberal Arts). She received her Bachelor's of Science(Psychology) from SUNY Brockport and Master's of Science, in Student Development, from Buffalo State College. In her spare time, she enjoys travelling, photography, and spending time with her family.
Denee J. Martin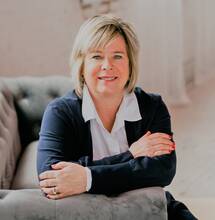 Denee is all about Student Success. She has been at MCC since 2003 in a variety of positions. She has experience in teaching, admissions counseling, academic advising and more. She has a Bachelor's Degree from Florida State University (Home of the Seminoles) and a Master's Degree from Rider University.
She sees a huge benefit in students participating in career exploration and leadership development. She believes that students' college experience is so much richer if they get involved in campus activities.
Outside of work, Denee makes time for community service. She also spends time at a local dog park seeing her 90 lb Rhodesian Ridgeback have fun. She doesn't consider herself a "yogi" but does enjoy Hatha Yoga. Denee married a fellow Seminole, and is very proud of her three children.
Chloe Vazzana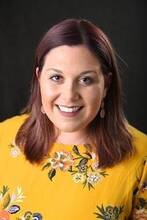 Chloe (she/her) is the Program Coordinator in the Office of Student Life and Leadership. She will be working as an advisor to Clubs and Organizations and helping students have a holistic and well-rounded collegiate experience. Chloe is an MCC alum '13 and was a student leader while at MCC. She has stayed connected to MCC through her experience as a student leader years ago and feels like she has finally returned "home." Chloe is passionate about student success and believes that getting involved on campus is beyond beneficial for students for their continued learning outside of the classroom and creating a sense of belonging. Chloe is a human rights activist and hopes to continue to bring DEI programming and discussions to the forefront of the college experience. She is a total foodie, when she is not at work you can find her out to eat trying new delicious restaurants in the area.
Sharon Rappenecker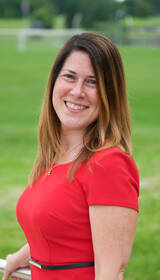 Sharon is a secretary in the Office of Student Life & Leadership Development. She started at MCC in March, 2017, after working for an on-site facilities management vendor at the Eastman Kodak Co. Her background includes document management, database maintenance, mail services, business administration and finance. Sharon is a Rochester native and a mother of one. When she is not at work, you can find her enjoying the outdoors and spending time with family.
Melissa J. Gue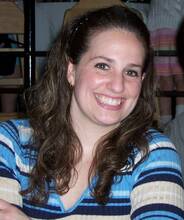 Melissa is a secretary in the Office of Student Life & Leadership Development. She started at MCC in August, 2005, after working for a property management company in the Bausch & Lomb World Headquarters building in Downtown Rochester. She has an Associates Degree in Liberal Arts from FLCC and an Associate's Degree in Secretarial Science from Bryant & Stratton. Melissa is a mother to four very active children and is a lifelong Bills fan. She enjoys watching football and lacrosse, listening to music and most of all being with family.
Where and When to Find Us...
R. Thomas Flynn Campus Center, Building 3-126
M - F 8:45am - 4:45pm
(585) 292-2534
Fax: (585) 292-3824
Shr_studentCtr@monroecc.edu