LEAD Program
The newly re-imagined Leadership Education and Development (LEAD) Certificate is designed to meet students where they are. We have streamlined the certificate so students are able to complete it fully online or face to face.
You will find no GPA requirement, because we believe everyone has the potential to be a leader. The Certificate was created with student input and addresses key relevant topics:
Financial Empowerment: email Latasha McGill 585-252-7110
Diversity, Equity & Inclusion
Communication Skills
Conflict Resolution
Career Exploration
Community Service
Self-Reflection
Each participant works with a Leadership Advisor who will guide students through the process. The certificate is designed to be completed in one to two semesters. The program offers lots of choices for students and is self-paced.
A variety of experiences are offered through the LEAD program. It is designed to help students enhance and explore leadership potential through a series of workshops, courses and community service opportunities. The personalized Leadership Certificate will verify leadership education and training to future transfer colleges and employers.
Benefits of earning the LEAD Certificate include:
Enhancing your resume; Increasing your marketability for transfer to a four year college or building a career; Quality to add to scholarship applications; Giving back to your community by volunteering; Improve communication and conflict management skills; Network with other students, faculty, staff and alumni; Build a better Finanical Future; and Learn Creative Problem Solving skills.
To sign up to participate in the program please fill out the LEAD Certificate Program registration form.
Email the Student Life & Leadership Development Office, or call (585) 292-2534 for more information!
Video Resources
Complete the video assessment form after viewing one of the videos below.
The views and opinions expressed in these videos are those of the speakers and do not necessarily reflect the views or positions of Monroe Community College. These videos are the property of the TED Foundation and YouTube and are reposted for educational purposes only.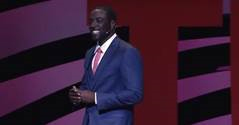 Kwame Christian: Finding Confidence in Conflict (Video)
Director of the American negotiation Institute, Kwame teaches us about an alternative way to resolve conflict. Kwame Christian is a business lawyer and the director of the American Negotiation Institute. In this role, he serves as a negotiation consultant for attorneys and for companies closing large business deals. He also conducts live training sessions for organizations. Kwame hosts the podcast "Negotiate Anything," where he interviews successful professionals and shares powerful persuasion techniques. With over 140,000 downloads and listeners in 140 countries, it is the top-ranked negotiation and dispute-resolution podcast in the nation. Kwame is the proud husband of Dr. Whitney Christian and father of Kai Christian This talk was given at a TEDx event using the TED conference format but independently organized by a local community. Learn more about the TEDx Program.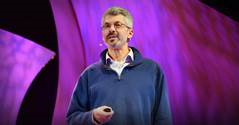 Jonathan Marks: In Praise of Conflict (Video)
Conflict is bad; compromise, consensus and collaboration are good -- or so we're told. Lawyer and bioethicist Jonathan Marks challenges this conventional wisdom, showing how governments can jeopardize public health, human rights and the environment when they partner with industry. An important, timely reminder that common good and common ground are not the same thing.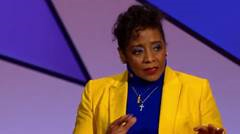 Dorothy Walker: 3 Ways to Resolve a Conflict (Video)
Anybody can help resolve a conflict, says project manager Dorothy Walker. With three simple steps, she shares how you can use positive energy to solve conflicts between friends, coworkers, strangers, kids and beyond.
Dorothy Walker, PMP, is a certified Project Manager at Wells Fargo as well as mediator and facilitator. She is an advocate of conflict resolution and believes that everyone is capable of using positive energy to face challenges and resolve disputes in a more collaborative environment. Walker received her PhD in 2015, writing her dissertation on the effects of energy transference on interpersonal conflicts. She is also a painter, writer and poet, and is currently working with her husband on a book about relationships.
Diversity Equity & Inclusion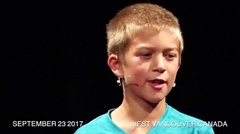 Cole Blakeway: We Are All Different - and THAT'S AWESOME! (Video)
What is it that makes you different? What makes you jump out of bed? Cole Blakeway, a messy ten year old teaches us the value of celebrating differences as he describes his beautiful friendship with Steven, a 44 year old man with Autism. In a world that gravitates to being the same, Cole Blakeway reminds us that we are all different and that's awesome.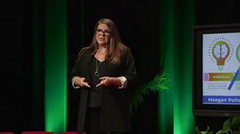 Meagan Pollock, PhD: How to Become an Inclusive Leader (Video)
Belonging and being valued are fundamental human needs. Inclusive leadership helps address these two crucial needs and enhances performance, collaboration, attendance, and reduces turnover. This life skill is helpful for everyone, yet it is imperative to create cultures, schools, teams, and organizations that drive equitable outcomes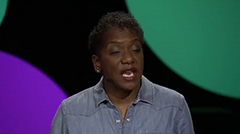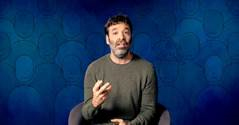 Mariano Sigman and Dan Ariely: How Can Groups Make Good Decisions? (Video)
We all know that when we make decisions in groups, they don't always go right -- and sometimes they go very wrong. How can groups make good decisions? With his colleague Dan Ariely, neuroscientist Mariano Sigman has been inquiring into how we interact to reach decisions by performing experiments with live crowds around the world.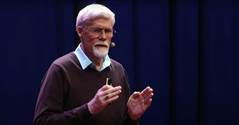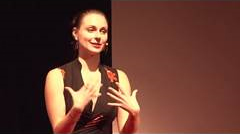 Daria Vodopianova: Rethinking Group Dynamics: How to be Better Together (Video)
Daria Vodopianova has set herself a mission to get maximum value from her professional and personal environments. She decided to take a closer look at her interactions and rebuild them – her results were mind-blowing. Her easily-applicable tips are a model for change in schools, corporate environments and in our daily lives.