MCC Facts
How We Impact Lives & Communities
ECONOMIC IMPACT
In Monroe County, graduates with an MCC associate degree will earn approximately $9,100 more annually on average than those with only a high school diploma.
87%
of MCC career program graduates with full-time jobs stay in our region
14.8%
average annual rate of return on investment for taxpayers
$1
Investment Equals
$4.40
Increased Income
The average student's income increases by $4.40 for every dollar the student invests in his/her MCC education.
16%
average annual rate of return on investment for students (costs recovered in 8.5 years)
$737.3 Million
in annual income added to Monroe County from the MCC-educated workforce
Community Impact
Several key initiatives through which MCC helps underrepresented and/or at-risk learners achieve academic success include:
Be a Healthy Hero Summer Camp (for Grades 1-12)
Liberty Partnerships Program (for Grades 7-12)
Science and Technology Entry Program (for Grades 7-12)
Upward Bound / Upward Bound Math and Science (for Grades 9-12)
Greece Early College High School (for Grades 9-12)
Rochester Early College International High School (for Grades 9-12)
Pathways in Technology Early College High School (P-TECH) (for Grades 9-14)
Pathways to MCC (for nongraduates to earn a high school equivalency diploma through college credit)
$109,440,000
Budget
(2022-23)
$28,099,956
In grant awards that support MCC facilities and programs benefiting students, faculty and staff
(2021-22)
Notable Grants
Ralph C. Wilson, Jr. Foundation grant to support startup operations and equipment in the Finger Lakes Workforce Development Center | $3.2 million
Finger Lakes Performing Provider System grant to help cover tuition costs and basic needs of students in identified health care and human services pathways | $4 million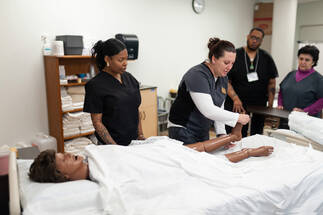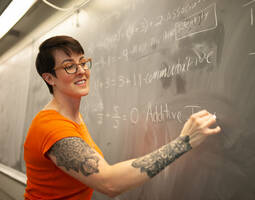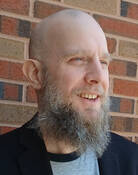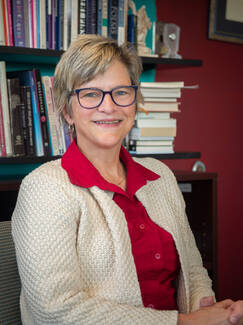 Student and Faculty/Staff Honors
MCC student Daniel Heberle's original research "The Spaces and Surfaces of Street Art: The Perception of Graffiti in the Time of Banksy" was named Most Outstanding Paper and Presentation at the 2022 Beacon Conference for student scholars at two-year colleges.
Rachel Santiago, Ed.D., (pictured) assistant professor of mathematics, is the 2021-22 recipient of the national League Excellence Award for exemplifying exceptional teaching and leadership.
Geosciences Professors Jessica Barone and Amanda Colosimo share a $1.4 million National Science Foundation grant award with three SUNY Geneseo faculty for their collaborative project focused on supporting and preparing future STEM educators through scholarships and teaching experiences.
Sherri Kurtz, an instructor at MCC, received the 2022 New York Dental Hygienists' Association Excellence in Mentoring Award for advancing the dental hygiene profession through her outstanding work as mentor to dental studies program students and graduates.
English Professor Scott Rudd (pictured) was named 2022 Honors Professional of the Year by the Northeast Regional Honors Council in recognition for his dedication to honors education and students.
Jonathon Little, associate professor of geography, is the 2022 recipient of the American Association of Community Colleges' Dale P. Parnell Distinguished Faculty honor for going above and beyond to support students in and outside the classroom.
MCC faculty and staff have received 151 SUNY Chancellor's Awards recognizing excellence in teaching, faculty service, professional service, librarianship, classified service, and scholarship and creative activities.
English Professor Angelique Stevens' essay "Ghost Bread" was selected for inclusion in the Best American Essays 2022 anthology.
English Professor Kathleen O'Shea (pictured) earned the American Book Fest's 2021 Best Book Awards honor for her anthology, "So Much More than a Headache: Understanding Migraine through Literature."
Setting High Benchmarks
MCC is among 75 U.S. institutions selected to participate in a national initiative — Truth, Racial Healing & Transformation — aimed at dismantling systemic inequities in higher education and within communities. (American Association of Colleges and Universities)
MCC is among a handful of U.S. colleges and universities noted for offering short-term, accelerated training for high-demand careers that pay family-sustaining wages. (The Hechinger Report)
Cited for its certified nurse assistant program as a model for career preparation, MCC is one of the top six U.S. community colleges offering quality non-degree workforce programs that lead to good-paying jobs and career paths. (New America)
Graduates of MCC's surgical technology, nursing, radiologic technology, dental hygiene and emergency medical services programs perform well above state and national averages on certification and licensure exams, achieving pass rates of 92% or higher in 2020-21.*
MCC is one of the schools with the best associate degree programs in nursing in New York state in 2021. (Nursing Schools Almanac)
*Latest data available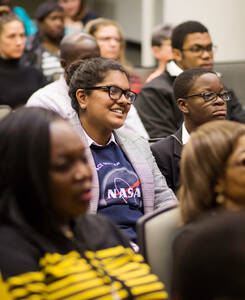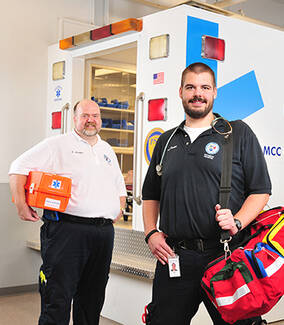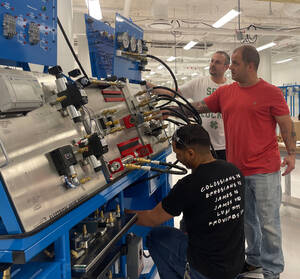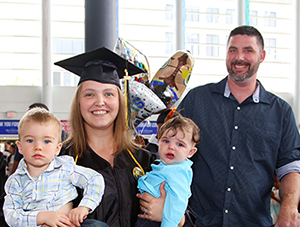 Inspiring the Way Forward
The Finger Lakes Workforce Development Center within MCC's Downtown Campus offers increased opportunities for diverse residents of the Finger Lakes region to access technology-oriented, industry-driven education and training for high-demand careers in a 21st-century economy. Fast-track programs enable individuals of all ages to earn microcredentials and progress toward an associate degree.
MCC is helping raise completion rates for single-mother learners by 30% by 2024. As one of the top online providers in the SUNY system, MCC responds to the needs of many student-parents who prefer online courses and remote access to services to better balance school and family/work responsibilities. MCC served more than 1,420 student-parents in fall 2022.