Activities
If you're looking for an easy way to meet people and face new challenges, get involved on campus!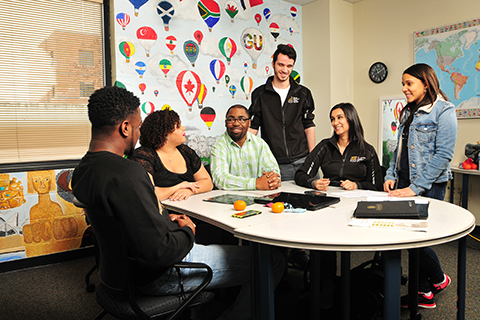 MCC's Center for Outreach & Volunteer Experience (COVE) is the first point of contact for students interested in becoming more involved in community outreach, civic engagement and volunteer programming at the College.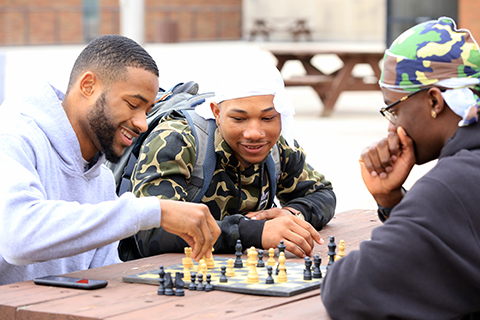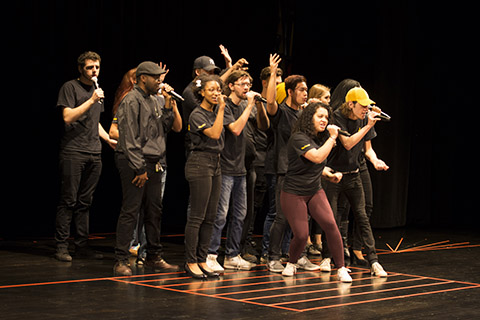 MCC's a cappella music group, The Tributones, perform on the stage of the newly renovated theatre in Building 4.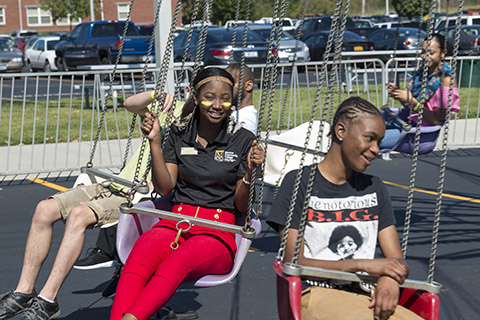 MCC's Fall Homecoming and Spring Fling are longstanding traditions – popular with students and alumni alike.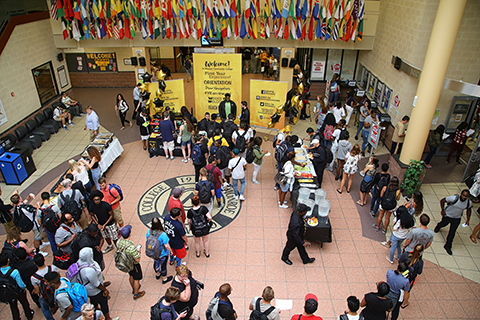 The First Year Experience Program brings students together through a series of events and workshops that support the transition to college life at MCC.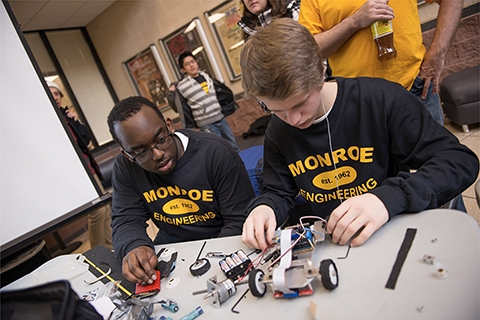 The R. Thomas Flynn Campus Center Atrium is the setting for student competitions and events throughout the year, such as this engineering club's robotics competition.