AFFORDABILITY
MCC maintains in-state tuition that is among the most affordable within the Finger Lakes region and the State University of New York system.

TUITION | 2020-21
( annual, full-time, in-state )
of MCC Students Graduated
with Zero Debt in 2020-21
In-State
$2,353 per semester
Out-of-State
$4,706 per semester
In-State
$196
Out-Of-State
$392
disbursed by MCC in financial aid awards, excluding loans, to 6,308 students during 2020-2021; these awards provided access to many students who otherwise could not afford college.
in contributions from private philanthropists to the MCC Foundation and transferred to the college in support of programs, facilities and scholarships in 2020-21.
in scholarships awarded to 572 students by the MCC Foundation in 2020-21
in scholarships awarded by the MCC Foundation since 2006
in emergency funds awarded through the Dreamkeepers program to help students overcome basic needs insecurities, including technology challenges, in 2020
DIVERSE ARRAY OF PROGRAMS
degree and certificate programs, including fast-track programs ranging from 12 days to 22 weeks, with industry-based curriculum and small class sizes.
degree and certificate programs offered fully and partially online
student-faculty ratio (2020-21)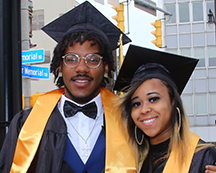 of our programs offer at least one form of applied learning, including apprentice training, civic engagement, clinical/practicum, co-op, entrepreneurship, internship, fieldwork, global education, research and/or service learning.
A.A., A.S., A.A.S. degrees, including a machine trades apprentice degree
SUNY certificates
Micro-credentials
THE SEVEN SCHOOLS @ MCC connect students to an academic home and people who will support their personal success at the college. Visit the Schools @ MCC for a full list of fields.
Applied Sciences & Technologies
Arts & Humanities
Business & Entrepreneurial Studies
Community Engagement & Development
Health Sciences & Physical Wellness
Science, Technology, Engineering & Math
Social Sciences & Global Studies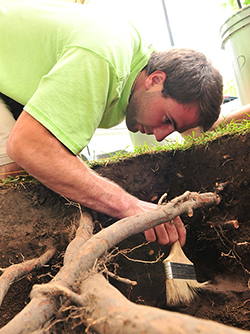 LEARNING PATHWAYS
MCC provides flexible, learning opportunities to help diverse learners at all stages of their academic and professional careers meet their educational goals.
CAREER AND TECHNICAL EDUCATION: Programs meet industry standards and provide hands-on learning in high-demand fields.
COLLEGE TRANSFER: MCC has 2+2 Transfer Pathways with 14 four-year institutions, including SUNY colleges, enabling graduates to transfer with junior standing.
MCC CORPORATE COLLEGE: Courses are delivered as both open-enrollment and custom-training, with credit and noncredit options.
DUAL ENROLLMENT: Credits count toward a high school diploma as well as an MCC certificate, degree or apprenticeship before high school graduation.
CONTINUING EDUCATION: Offerings include a diverse array of noncredit courses that lead toward a new career, professional development or personal enrichment.
SUNY ONLINE: MCC offers 52 degree and certificate programs completely and partially online.
Our Unique Labs/Spaces
In addition to gaining on-the-job experience, automotive technology students receive hands-on learning in laboratories (shown at right) that can house 28 training vehicles at MCC's Applied Technologies Center. Two of the labs are dedicated to specialized training for careers as General Motors and Toyota technicians.
Students in MCC's fire protection technology degree program learn firefighting and rescue techniques using various high-tech simulators and props in the Northeast Fire Training Center and the Technical Rescue Building at the Public Safety Training Facility. Through scenario-based training, students gain the skills needed to effectively respond to industrial, chemical and electrical fires, plus multi-story and household fires and rescues.
Intercollegiate Sports Teams
Student-athletes Recognized
for GPAs of 3.3 or Higher
(2020-21)
NJCAA Team National Championships
NJCAA Individual National Champions
NJCAA Region III Team Championships
Economic & Workforce Development
Led by its Economic and Workforce Development Center's efforts, MCC uses labor market intelligence to shape its educational and training programs and develop solutions to employers' current and emerging workforce needs. The center's reports provide data-driven analyses of local workforce dynamics. Find the labor market research reports online.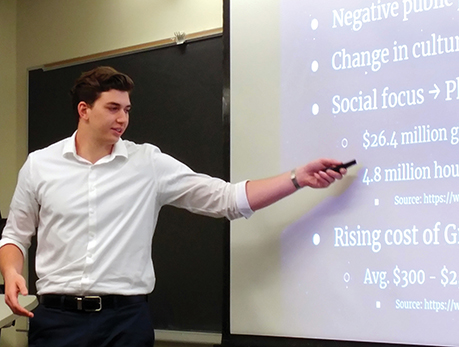 registrations for courses offered through MCC Corporate College in 2020-21
MCC degrees and certificates, plus 632 industry credentials, awarded in 2020-21
employers and organizations in the public and private sectors provided workforce training through MCC in 2020-21
in public and private funds used to support 3,580 career program students' education and training in 2020-21