Residence Life
Meet new friends and enjoy your independence when you live on campus.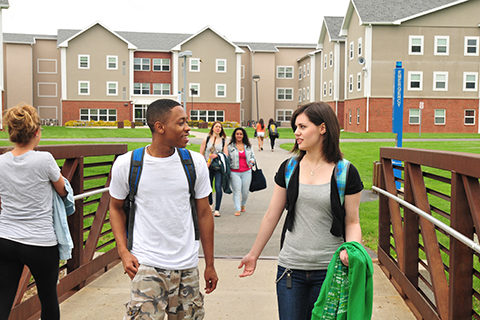 MCC's residence halls complex is named after Dr. Alice Holloway Young, one of the first African-American teachers in the Rochester City School District and a founding member of the College's Board of Trustees.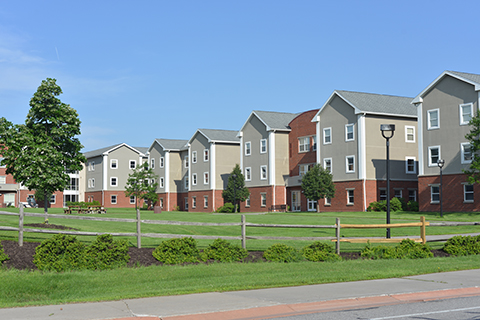 On-campus living allows students to immerse themselves in the college experience through our award-winning athletics program and 60+ clubs and organizations that can broaden their perspective and enhance their leadership skills.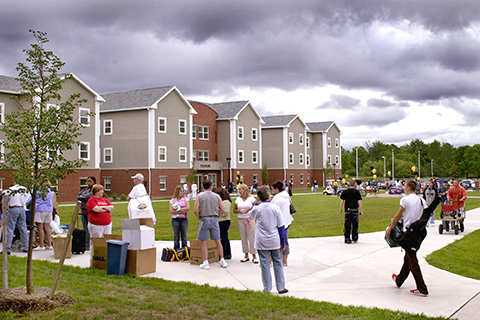 Special residence hall programs throughout the academic year encourage students to be active participants in enrichment activities outside the classroom.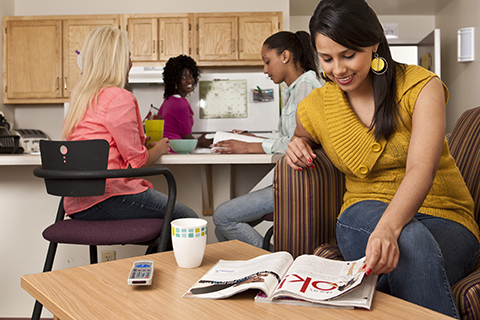 Each kitchen in our residence hall suites is equipped with a refrigerator, stove, oven, microwave, dishwasher and food pantry.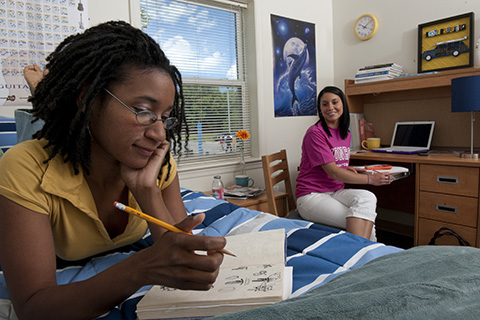 Residence halls bedrooms include a bed, a desk and chair, two bedside tables, and a large wardrobe.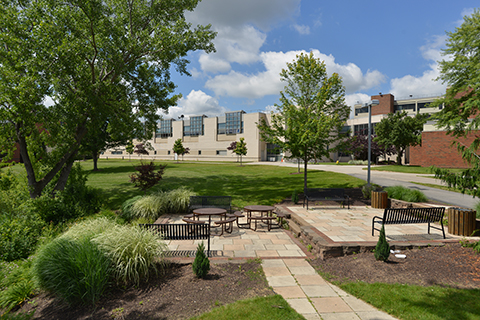 Located in a scenic park-like setting at the north end of the Brighton Campus, MCC's residence halls give students the opportunity to live where they're learning.