"I can't thank all my professors enough. They've been invaluable and have made this more than just a college experience."
-- Maxwell Clement, optical systems technology student
MCC Facts: Who We Are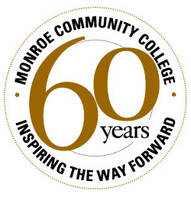 MCC has opened doors of opportunity for over half a million students since 1962. Carrying on the vision of our founders 60 years ago and inspiring the way forward under the current leadership of MCC President Dr. DeAnna R. Burt-Nanna, MCC continues evolving to meet the ever-changing needs of our students and our community, including safely offering robust in-person and online/remote learning and services during the pandemic. MCC lives its vision as a champion of equity, opportunity, innovation and excellence while transforming students' lives and local communities.
Students
(credit/noncredit, 2020-21)
in a Registered Apprenticeship
Military Veterans/
Active-Duty
Among the top five priorities set for MCC for 2021-22 and beyond are increasing student recruitment, enrollment and retention and prioritizing diversity, equity and inclusion efforts.
*Includes 4.5% multiracial
International Students
representing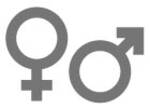 STUDENTS' EDUCATIONAL GOALS*
PRIOR EDUCATIONAL EXPERIENCE*
* New and readmitted students enrolled in fall 2021.
Notable Tribunes
Angelica Perez-Delgado '96,
Ibero-American Action League
Through her work as Ibero-American Action League president and CEO, Angelica Perez-Delgado is all about opening doors for others. She came to MCC after dropping out of high school and having a child at 16. MCC offered an option that enabled her to earn a high school equivalency diploma and an associate degree. "The level of support was amazing. My professors kept me motivated at a very difficult time in my life." She later received a bachelor's degree in human services and a master's in health administration. "MCC showed me that I could overcome anything. It set the tone for high expectations and big dreams."
Angelica is among MCC alumni who have excelled professionally and made a positive impact on the community and the College. Meet other distinguished alumni.