MCC Facts
"Working full time, being a single mom and going to school full time, I have taken advantage of a lot of assistance that my professors and the teachers at the child care center have given me. Their support really took a huge weight off my shoulders. The scholarships made a big difference. Not only did it help me financially, it also encouraged me to continue to be successful in school."
- Courtney Bleier, 2022 MCC graduate and single parent of a 3-year-old son
Who We Are
Monroe Community College (MCC) has opened doors of opportunity for more than half a million students since fall 1962. Carrying on the vision of our founders 60 years ago and inspiring the way forward under the current leadership of MCC President Dr. DeAnna R. Burt-Nanna, MCC continues evolving to meet the ever-changing needs of our students and our community. Using our Vision2027 Strategic Plan as a guide, MCC enhances the quality of life and economic vitality of the region.
23,344
Students
(credit/noncredit, 2021-22)
181
in a Co-op or Internship
165
in a Registered Apprenticeship
176
Military Veterans/
Active-Duty
Our Vision2027 Strategic Plan introduces MCC's first Diversity, Equity, and Inclusion Statement: MCC expects and upholds equity, inclusion, and a sense of belonging in our educational programs, policies, campus life, employment, and community involvement. We believe that diversity enriches our lives and leads to understanding and appreciation of our differences and commonalities. In order to achieve academic and institutional excellence, we actively recruit, engage, and retain students, faculty, staff and community partners who represent the diversity of our region, nation, and world.
Race
6.6%
Other*
*Includes 4.4% multiracial
84
International Students**
representing
32
Countries
** Non-U.S. citizens with nonimmigrant visas
Gender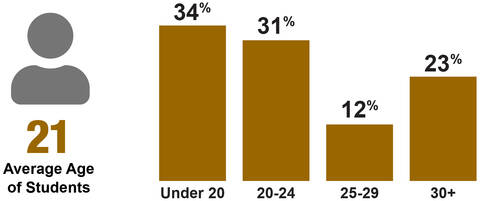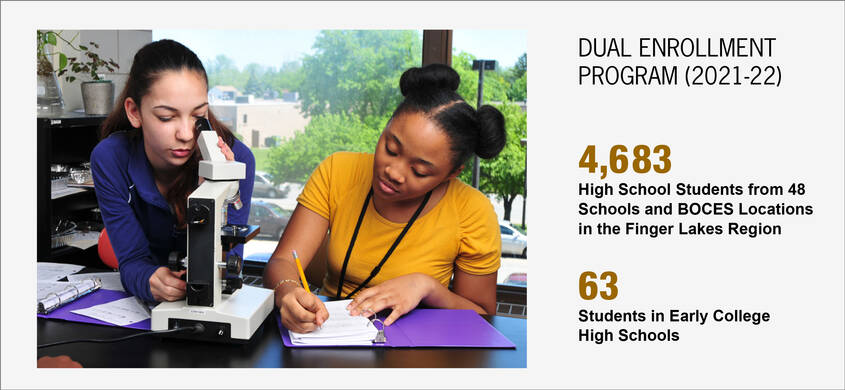 Students' Educational Goals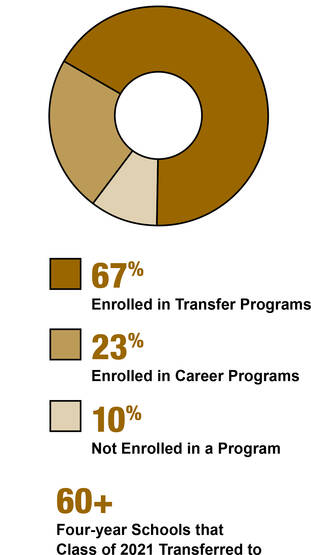 Prior Educational Experience*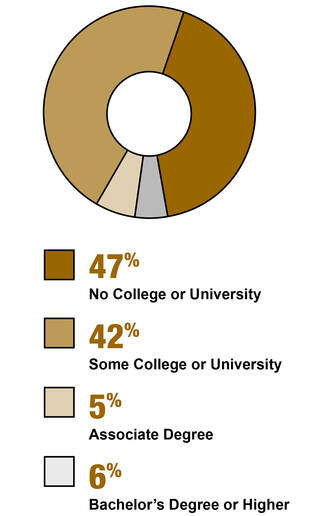 * New and readmitted students enrolled in fall 2022.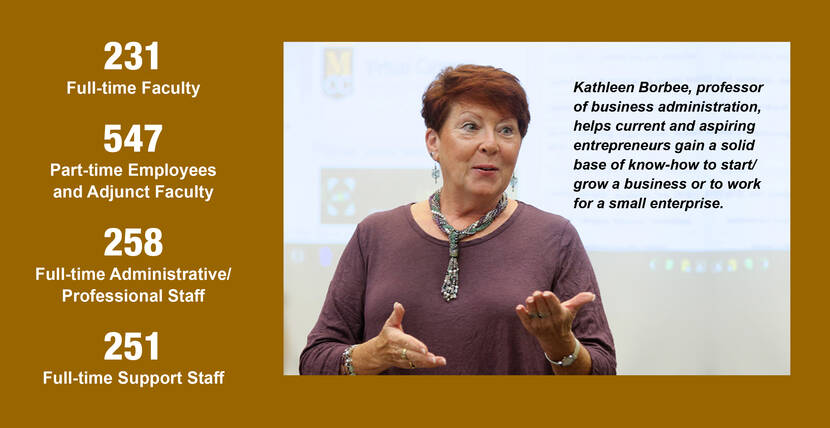 Notable Tribunes
Todd Baxter '10,
Monroe County Sheriff's Office
Todd Baxter always seeks opportunities to make the community a better place. After serving in the Army right out of high school, he returned to Rochester to begin his civilian career. After completing courses at MCC, he was hired by the Rochester Police Department – the start of a law enforcement career spanning 35 years.
An opportunity to bring about positive change for military veterans eventually led him to the Veterans Outreach Center, where as executive director he oversaw efforts to open a home for female veterans in need. Currently the Monroe County Sheriff, he is recipient of multiple awards recognizing his contributions to the community and country, including inspiring future first responders as an instructor. Todd holds an associate degree in criminal justice from MCC as well as bachelor's and master's degrees from Roberts Wesleyan University.
Todd is among MCC alumni who have excelled professionally and made a positive impact on the community and the college. Meet other distinguished alumni.