Instructional Services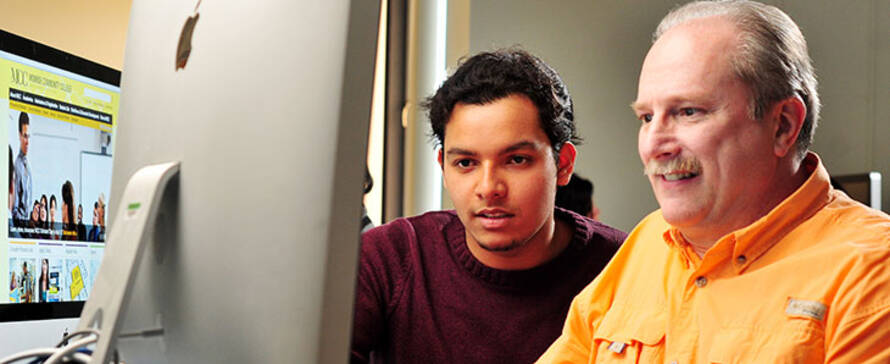 Welcome
Instructional Services is a division of Academic Services, under the leadership of Dr. Terrance Keys, Associate Vice President, and incorporates the following Areas:
MCC Libraries - Katie Ghidiu, Director - (585)292-2320
The MCC Libraries support the College's strategic commitment to "Learning First." Our highest priority is to promote student success. The Libraries' primary purpose is to support and advance the role our resources and services have in the teaching and learning programs of the College.
Learning Resources - Andrew Eggleston, Assistant Director - (585) 292-3438
Learning Resources is dedicated to assisting our students, faculty and staff; by providing access to current technology, course related technology, classroom and technical training, and technical assistance. We are proud to offer quality service to Monroe Community College and the community.
Instructional Technologies - Andrea Gilbert, Assistant Director - (585) 292-3429
Provides services to faculty and staff in the design, development, training and support of instructional resources for classroom and administrative needs. The department provides technical expertise and consultation in a variety of areas.