Diversity & Inclusion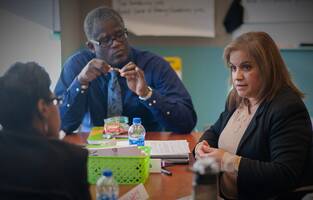 Faculty Inquiry Group
Interested in joining a Faculty Inquiry Group centered around diversity and inclusion? Please see the document in the link below with additional information for joining. Contact Gena Merliss for more information.
Inclusion, Diversity, Equity and Accountability at Monroe Community College
Learn more about MCC's vision and mission to our commitment to inclusion, diversity, and equity.