Open Classrooms Week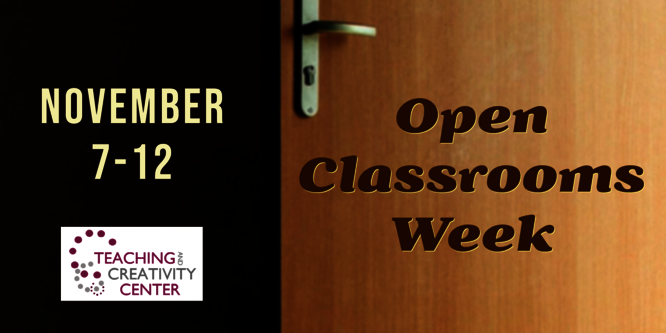 Fall 2022: Open Classrooms Week (November 7-12)
The TCC is pleased to announce Open Classrooms Week, which will take place Nov. 7-12, Monday through Saturday.
Faculty are doing fantastic and impactful things in their classrooms—engaged collaborative learning, dynamic lectures, getting to know students well. Our students are involved in public speaking, service learning, role playing, hands-on training and much more. MCC offers unique learning experiences from discussions, performances, and artistic creations in the liberal arts to technical preparation in auto mechanics, hospitality, nursing, and more.
Open Classrooms is a chance to see excellent teaching and active learning across the disciplines. Open classes can be face-to-face, remote or online.
Announcements about signing up will be in the Employee Tribune.