Degree Works
A roadmap for success!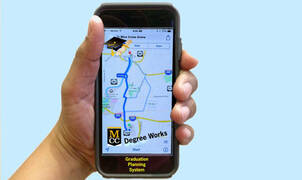 Degree Works takes the guess-work out of what to register for by displaying which requirements have already been satisfied and what is still needed to complete a degree or certificate.
The easy-to-read worksheet also displays student information such as program, pathway, advisor, grade point average and academic standing.
Students can use the 'What-if' feature to see the requirements for a different degree program.
The 'Plans' tab allows students and advisors to create an individual semester-by-semester plan.
How to Login to Degree Works