Alumni Highlights
Our alumni have gone on to have interesting and successful careers in a variety of fields. Here we take an opportunity to share their inspiring stories.
We want to hear from you, too. To submit your news, please email kshaw@monroecc.edu.
Reverend Penny Crudup '12 and Dr. Myra Henry '09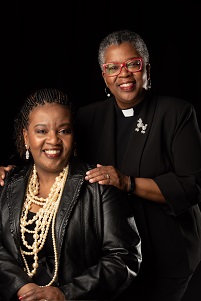 Sisters achieve educational milestones.
Both Penny Crudup and Myra Henry were to participate in commencement ceremonies in May 2020. Penny is the Secretary and Tenant Liaison at the Downtown United Presbyterian Church where she helps facilitate nearly 4,000 events each year. Penny just completed her studies and has earned a Master of Divinity from Northeastern Seminary. A proud member of the MCC Alumni Hall of Fame, she is a motivator and a spiritual leader in our community.
Myra is the Deputy Dean for the River Campus Libraries at the University of Rochester. She earned her master's degree at Keuka College and completed her doctorate degree from St. John Fisher in Executive Leadership after successfully defending her dissertation titled: Executive Chief Diversity Officers in Higher Education Developing Relationships to Influence Campus-Wide Diversity.
Michael J. Gray II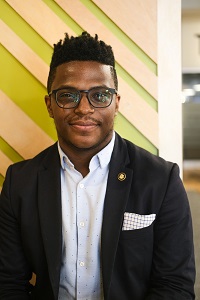 Michael is a proud alum of MCC, having attended from 2010-2012. He majored in political science, was the recipient of two scholarships, served as a peer mentor, a peer advisor and Student Government Association president. Michael continued his education at SUNY at Albany.
Michael's career began in the Office of New York City Mayor Michael R. Bloomberg, then in the New York State Senate as Legislative Director and went on to work in the United States Senate under U.S. Senator Kirsten Gillibrand. He also worked for Apple.
Now back in Rochester, Michael is the founder, chairman and CEO of SoCiti, an engagement management platform that fosters synergy and drives efficiency to create opportunities.
Michael gives back to his community through his SoCiti Student Scholar's Program where undergraduate students who achieve academic excellence can receive a financial stipend to offset costs for tuition and supplies needed for college. He also returns to MCC when called upon; in 2016 he was the guest speaker at the MCC Foundation's Salute to Excellence event and in 2020 he hosted an Alumni Connection zoom session hosted by the Office of Student Life and Leadership Development. At both, he was proud to say, "the values of mentorship, community, and servant leadership that MCC taught me are engraved in my heart. I attribute my success to my MCC experience."
John Lowery '03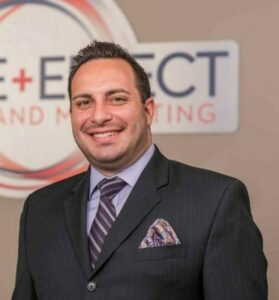 Alumni make Adweek's 100 fastest growing agencies list.
John is President of CAUSE+EFFECT Strategy, a Rochester company that focuses on applying business strategy and analytics to benefit clients and industries in the Rochester region. John enjoys seeing clients grow and leading successful teams and is passionate about positively impacting the community where he lives. John received his BA in communication and MA in informatics from University of Buffalo. He recently served as a host at the MCC Foundation's 2020 Cabin Fever event which annually helps raise funds for MCC's DreamKeepers emergency aid program.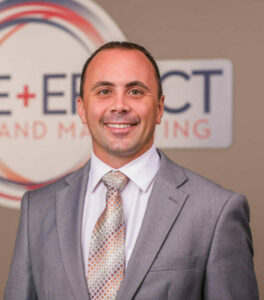 John's business partner, Michael Sutton, Vice President of Client Services and New Business Development, is also an MCC alumnus. He holds a BA in business administration from University of Buffalo. With nearly a decade of leveraging data insight to create both business and fundraising strategies, Mike is most passionate about helping clients understand the value of data and how it translates into business data.
Tisa Zito '01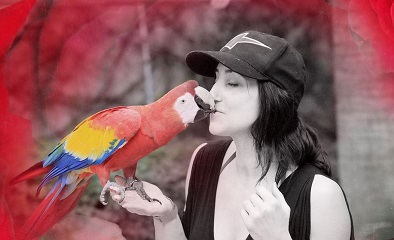 Accomplished filmmaker.
Tisa graduated from MCC's Visual Communications program and notes that Professor Tom Proietti was one of the best professors she ever had. After graduating from MCC, she went on to attend Hofstra University, Maryland Institute of the Arts and Rochester Institute of Technology. Her focus in photojournalism in college quickly changed to making films with a focus in documentary production. She is the owner, videographer and editor behind Old Soul Productions. Tisa's film Forevermoore; The Angelo Project is entering the film circuit this season. It's entirely produced, directed, shot, and edited by Tisa and is about Angelo Moore, the lead singer of Fishbone. A trailer for Forevermoore is available on Vimeo.